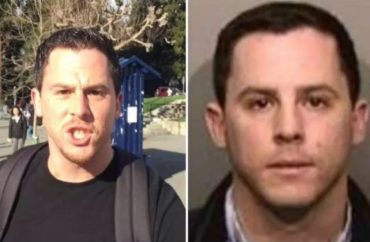 Attorney calls for presumption of innocence
The suspect accused of punching a conservative activist in the face at UC Berkeley pled not guilty to three felony charges stemming from his alleged attack.
According to Henry Lee, a crime reporter for KTVU, Zachary Greenberg appeared at court with his attorney Wednesday morning.
HAPPENING NOW: Zachary Greenberg leaves court after pleading not guilty to attacking conservative activist Hayden Williams at @UCBerkeley. Defense attorney Alanna Coopersmith speaks out. @KTVU pic.twitter.com/Js4VSWjk4X

— Henry K. Lee (@henrykleeKTVU) March 6, 2019
"Mr. Greenberg is a 28-year-old man, he was using the library at UC Berkeley to study, he has a clean record," Greenberg's attorney told the media. "I understand that many people observing this case are interested in constitutional freedom, and I would remind them that one important constitutional freedom is the presumption of innocence, due process of law, due process in a courtroom, not on social media or the internet."
She also clarified that Greenberg is not a student at UC Berkeley, but is a student "elsewhere." She did not comment further on questions about Greenberg's defense.
Greenberg is facing one count of felony assault, one count of felony battery, one count of felony criminal threats, and one count of misdemeanor vandalism, according to the criminal complaint filed by the Alameda County District Attorney's Office. If convicted of felony assault, Greenberg could face up to four years in state prison.
In response to the plea, Hayden Williams's attorney Harmeet Dhillon told the Daily Caller that "It is customary for criminal defendants to enter a not guilty plea, so I'm not surprised by that," adding that Greenberg was ordered to not contact Williams and is not allowed within 100 yards of UC Berkeley.
MORE: UC Berkeley rips critics in statement
Like The College Fix on Facebook / Follow us on Twitter