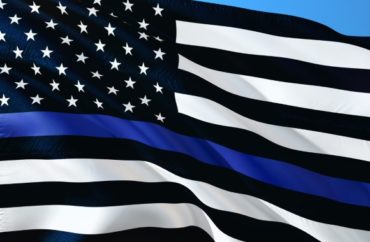 Sacramento police officer Tara O'Sullivan, 26, was shot and killed Wednesday evening while responding to a domestic dispute.
The recent police academy graduate was approaching a home when she was gunned down by an assailant with a rifle.
The Sacramento Police Department mourned O'Sullivan's death in a statement, saying on Twitter she "gave her young life while protecting our community."
It is with a broken heart that we have to share with all of you that earlier today we lost one of our own. While on a call for service in North Sacramento, Officer Tara O'Sullivan was shot and killed. She gave her young life while protecting our community pic.twitter.com/MXr7C4M5qJ

— Sacramento Police (@SacPolice) June 20, 2019
"There are no words to convey the depth of the sadness we feel, or how heartbroken we are for the family of our young, brave officer."
Her death (she reportedly died at UC Davis Medical Center) comes on the heels of a student government resolution approved at nearby UC Davis that calls for campus police to give up their firearms.
The resolution states that "despite not needing deadly weapons in the course of their job, nationwide campus police departments continue to utilize a culture of fear around school shootings to justify their increasing armory of military-grade hardware."
In a statement to The College Fix, UC Davis Police Chief Joseph Farrow contests the sentiment that officers do not need deadly weapons, highlighting the dangers that are inherent to being a police officer.
He stated "as a police agency, we find ourselves oftentimes … in situations that are quite unusual and frightful. I believe a police department that is properly armed and trained is useful."
He clarified that he did not view the measure as fruitless, stating that "I don't see this as all negative. I see this as a great way to build a conversation."
However, following the death of officer O'Sullivan, he decried the measure as misguided, stating students "don't realize the dangers [officers] have, or they don't care."
Farrow also referenced the death of Davis Police Officer Natalie Corona, who was gunned down last January near campus.
"I can never support [disarming]. It's just wrong," Farrow stated. "All you have to do is look across the street." Farrow concluded that disarming the police is a "bridge too far."
For their part, UC Davis' administration appears to have no intention to disarm university police officers.
In a statement to The College Fix, UC Davis campus spokeswoman Melissa Lutz Blouin pointed to the recommendations made in the 2019 University of California Report of the Presidential Task Force on Universitywide Policing.
The report recognizes "the critical importance of having UCPD, which is trained to provide services in a campus environment to UC employees, and to provide security and safety for the students, staff, faculty, patients and visitors to University facilities throughout the system."
Blouin went on to note that "dedicated campus police are at the core of each university's ability to meet and respond to emergencies quickly and safely."
The resolution also calls for campus faculty to be trained in the event of an active shooter situation. Specifically, the resolution calls "to outfit every campus classroom with door jam devices … in order to prevent active shooters from entering classrooms." It also calls for faculty and TAs to be trained in CPR.
Chief Farrow responded positively to that part of the resolution, stating "I do think it is a good idea."
Blouin stated that the department offers "active shooter survival workshops to the campus community several times a year," but made no note as to whether they would expand upon their current crisis training.
MORE: Pressure mounts to fire UC Davis prof who said cops 'need to be killed'
MORE: Ethnic students protest 'Thin Blue Line' flag pictured with slain police officer
IMAGE: Borka Kiss / Shutterstock
Like The College Fix on Facebook / Follow us on Twitter