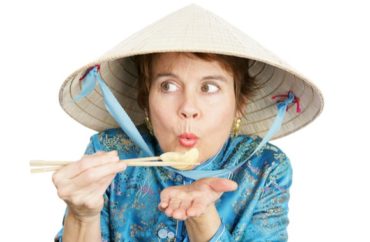 'Dumpling workshops' don't justify 'propaganda machine' on campus
China is losing one method for industrial espionage in Northern California, but its soon-to-be-ex academic partner is promising the Chinese Community Party new pathways for infiltration.
The University of California-Davis announced last week that in August it will shutter the seven-year-old Confucius Institute, sponsored by the Chinese government, but portrayed the move as a response to China's "renewed focus on language instruction" through the institutes.
The center at UC-Davis was the first to focus on "food and beverage culture" from China, the U.S. taxpayer-funded university said:
The institute has offered community-oriented programs, created opportunities for academic collaboration and fostered communication between China's and California's food and beverage industries. The institute has hosted workshops, lectures and other events on Chinese food, tea and wine, as well as Chinese art and culture. Among its most popular activities were cooking workshops, dim sum field trips, and the annual Innovative Cooking Competition and Mid-Autumn Festival celebration.
The university was likely not affected by, and the release doesn't mention, the 2018 federal law that bans defense funding for Chinese-language programs at universities with Confucius Institutes. UC-Davis implicitly referred to the law, however, by noting its institute "never offered language instruction or for-credit courses, except for a one-credit internship on Chinese culture."
Chancellor Gary May wrote to Hanban, the Chinese agency in charge of the institutes, offering to discuss "new pathways by building on cultural exchange programs like those our Confucius Institute has fostered," according to the release.
The university already has 35 education and research cooperation agreements with Chinese institutions, it said.
A university spokesperson confirmed to Campus Reform that the official explanation for the closure is Hanban's December announcement that the institutes would prioritize language instruction.
The institute should have never been opened, student Michael Gofman said: "The Confucius Institute is an arm of the Chinese government's propaganda machine. The fact that it does dumpling workshops and language training does not change that."
Senators and academic groups have warned that the institutes promote Chinese propaganda, steal American intellectual property and research, and crush academic freedom.
Read the release and report.
MORE: Universities report $1B in previously hidden foreign funding after feds' threat
IMAGE: Lisa F. Young/Shutterstock
Like The College Fix on Facebook / Follow us on Twitter