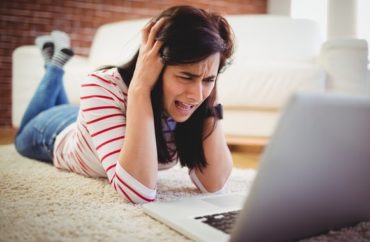 'No ideas or words from source material can be taboo in the university'
UCLA Law Prof. Eugene Volokh is a vocal defender of faculty not hiding the slurs and epithets in their source materials, such as court rulings, even when they offend the sensibilities of their students.
He often quotes "nigger" in his own First Amendment law classes, drawing a rebuke (but no further threat) from his own dean this spring.
Now the Academic Senate's Academic Freedom Committee, chaired by Volokh, is pressuring the university to stop threatening faculty for their pedagogical choices.
The committee published a statement – nonbinding on the administration – strongly in favor of faculty who "quote or display source material completely and accurately, even when some people find it offensive."
According to Volokh (below), the committee's work was prompted by UCLA's investigation of a political science instructor, Ajax Peris, for reading a passage from Martin Luther King Jr.'s "Letter from a Birmingham Jail" that included the word "nigger" and showing a documentary that also included the slur.
The U.S. Department of Education warned UCLA in response that it could be fined if it punished Peris. (Volokh said another committee member, not him, suggested drafting a statement.)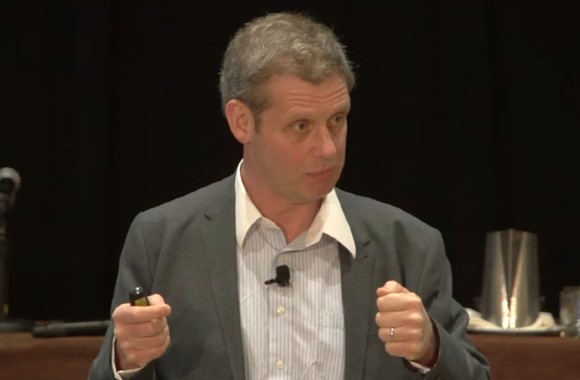 MORE: Feds warn UCLA against punishing Peris for reading MLK letter
"No ideas or words from source material can be taboo in the university," the statement concludes: "At the university, there is freedom to discuss everything that faculty and students study."
The committee notes it's practically impossible to avoid discussion of "source materials that people—legislators, donors, the public, students, and others—may find offensive," whether ideas or "horrific events" such as genocide, slavery, rape and suicide.
Students can't escape these materials across a host of disciplines, including African-American studies and women's studies:
Just to offer a few examples, the materials may include passages from Mein Kampf; photographs from concentration camps; photographs of lynchings; depictions of swastikas or Ku Klux Klan rallies; court documents discussing racist behavior; passages from the autobiographies of the victims of violence, war, and oppression, or from fictional descriptions of violent events; or statistical data that reflects disparities among various groups.
Assigning and teaching such uncomfortable material is the right of instructors. They may use their discretion to "omit certain material," present it with "some degree of euphemism," or even provide a trigger warning, but it's also "within the accepted professional norms for university instruction" to show source material "completely and accurately."
The key point is that instructors alone "must make these decisions based on their own professional judgment," without a "veto" from students, administrators or others.
The proper way for offended students to respond is to use their own "freedom to present their views as well, whether to the instructor, to the public, or to classmates," subject to the instructor's judgment on when and in what depth to consider such pushback.
MORE: UCLA Law publicly shames professors for politically incorrect comments
IMAGE: wavebreakmedia/Shutterstock
Like The College Fix on Facebook / Follow us on Twitter