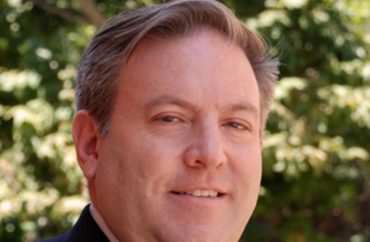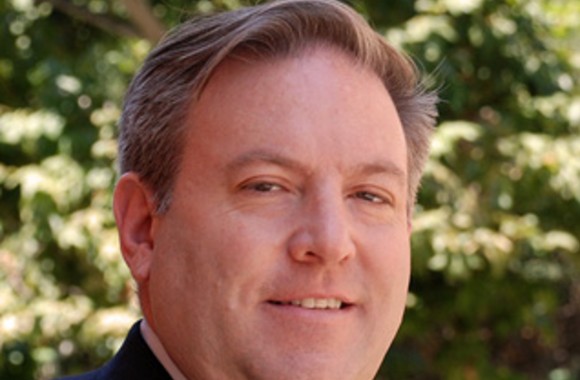 UPDATED
Unexplained why resolution wasn't announced for nearly two months
Gordon Klein is returning to the classroom – but only after learning that colorblind grading could get him investigated.
The UCLA accounting professor told the Foundation for Individual Rights in Education that the public university "formally closed" its investigation of him about six weeks after it put him on mandatory leave, FIRE said in a blog post Tuesday.
The university "has fully restored all of my rights and privileges as a continuing UCLA faculty member," Klein told The College Fix later on Tuesday in an email. "I have re-signed a contract for the full academic year."
Klein's investigation was premised on the "tone" of his email response to a student who had asked him to give "special treatment" in grading – Klein's words – for black students in the wake of George Floyd's death in Minneapolis, according to UCLA.
The Anderson School of Management lecturer (above) had asked how he was supposed to identify black students in the online class; whether he should also go easy on white students from Minneapolis; how much leeway to show half-black students; and how the student feels about Martin Luther King Jr.'s admonition to not evaluate people based on "the color of their skin."
Klein claimed UCLA's rules banned him from granting grading accommodations in response to "individual factors," and an email from the Anderson School's diversity committee chair confirmed that faculty should follow "normal procedures" if students "ask for accommodations such as assignment delays or exam cancellations" following the Floyd protests.
The Academic Senate's academic freedom committee also sided with Klein:
Our concern … is that any public announcement that an instructor is being placed on administrative leave for what appears to be a particular statement—whether the statement happened in class, in an e-mail responding to a student, on social media, or wherever else—creates a chilling effect for other instructors, especially untenured ones.
His dean, Antonio Bernardo (below), nonetheless told students that Klein's colorblind treatment of students was "troubling" and that "all appropriate investigative offices" were reviewing his actions. The university declined to tell The College Fix at the time what policy Klein had violated.
MORE: FIRE says UCLA broke its own rules by removing Klein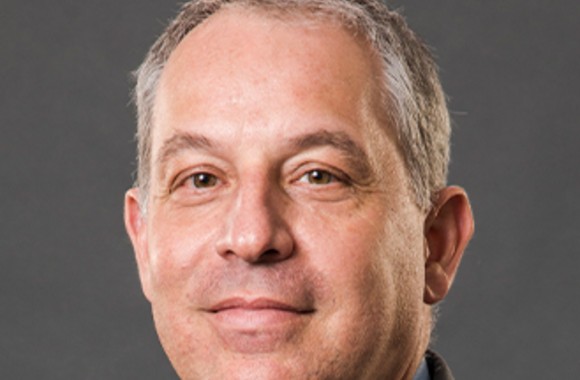 Student activists seeking his termination published Klein's email to the student, which led to physical threats against him and a stepped-up police presence in Klein's neighborhood.
Klein told The Fix that UCLA's Discrimination Prevention Office "swiftly dismissed the allegations against me." He quoted from a memo it sent him that said "[a]fter reviewing the complaint and assessing the relevant information available to us, DPO has determined that we will close this matter and will not pursue a formal investigation."
He provided a written statement that said "community activists" filed a complaint accusing him of "backhandedly racist" behavior for citing MLK Jr. in response to the "non-Black" student's request for "leniency" for black students. That was the rationale for UCLA putting him on "temporary leave and publicly disparag[ing]" him.
All he did was enforce UCLA's prohibition on "group-based stereotypes," Klein told The Fix. He declined to answer why he held off disclosing the resolution of the matter for nearly two months.
FIRE accused UCLA of violating its own Faculty Code of Conduct as well as the First Amendment by removing Klein from the classroom for his email response, calling the investigation itself a breach of contract and unconstitutional. A petition to fire Bernardo as Anderson School dean – saying he broke the law and "exposed UCLA to legal liability" – has drawn fewer than 1,200 signatures.
The investigation ended July 22, according to FIRE. It did not explain why Klein waited nearly two months to inform the civil liberties group of the resolution. The Fix has asked both Klein and FIRE to explain the circumstances around the investigation's resolution, including what UCLA has actually told Klein.
Katlyn Patton, program officer in FIRE's Individual Rights Defense Program, said the group hopes "UCLA will consider its constitutional obligations before throwing educators out of the classroom … regardless of how many people demand his firing, UCLA cannot justify using that anger to erode Gordon's rights."
UPDATE: Klein responded to a Fix query after this post was published. His answers have been added.
MORE: Klein gets police presence following threats
IMAGES: UCLA
Like The College Fix on Facebook / Follow us on Twitter