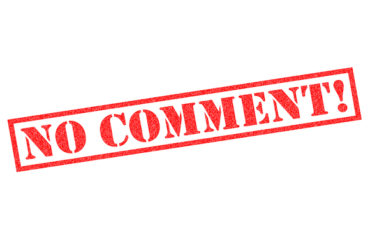 Despite repeated attempts to contact multiple departments
Over the past few weeks The College Fix has reached out to numerous people in numerous departments at the University of California, Los Angeles, to learn about the school's new faculty diversity requirement, but no officials contacted by The Fix would respond to the requests for comment.
That new requirement–a recently instituted administrative rule meant to "promote more equitable and inclusive faculty hiring"–begins this fall. All applicants for faculty positions must submit "an 'EDI Statement' that describes the candidate's past, present, and future (planned) contributions to equity, diversity, and inclusion," according to an announcement from UCLA Executive Vice Chancellor & Provost Scott Waugh.
The school "will implement a similar practice in the context of ladder rank faculty promotions beginning in the 2019-20 academic year," Waugh wrote in his announcement.
The College Fix sought to learn several facts about the new requirement: How it was drafted, by whom, and if the university will employ a ranking or grading system to determine which acts of "equity, diversity, and inclusion" are better than others.
The College Fix first reached out to the school's human resources department via email. The office never responded. The Fix then called the department directly and was able to pass along a message by the office assistant to the department's supervisor, who never replied. The Fix then called the department again and this time was directed to the policy and personnel department, which also never replied.
The Fix then reached out to the office of Vice Chancellor for Equity, Diversity and Inclusion Jerry Kang. None of Kang's staff–Jonathan Feingold, Randi Kusumi and Rusty Klibaner–responded immediately to emails. The Fix subsequently reached out to each member via telephone. Over the phone, Klibaner said that he and the rest of the team were planning to discuss together how to best respond to The Fix's queries and that they would reply shortly.
By that time, The Fix received an email response from Kusumi directing The Fix to UCLA's media relations office.
Shortly thereafter Klibaner sent an email to The Fix with the same response. "Thanks again for reaching out to our Office regarding your article. I double-checked with our team, and, per our standard procedures…UCLA's Office of Media Relations manages all media inquiries. Thank you again for reaching out to us, and wishing you the best of luck with your article," Klibaner wrote.
The Fix subsequently reached out to UCLA's Office of Media Relations. Nobody from that department responded to multiple queries.
This is not the only diversity initiative the school has. Since the fall of 2015 UCLA has made it mandatory for all undergraduate students to attend a "course focused on diversity."
Other similar diversity measures in the University of California system include members of faculty search committees on all campuses being required to undergo diversity training. The system's Irvine campus, meanwhile, employs a Faculty Hiring Inclusive Excellence Supplement Program, which provides the hiring committee support to potentially hire a second candidate if "both candidates contribute to inclusive excellence."
At the Santa Cruz campus, meanwhile, all faculty search committees must have a "diversity liaison." The school also mandates that the liaison and the search committee chair attend "fair hiring training."
MORE: University pours almost $7 million per year into diversity payroll, benefits
MORE: George Washington University forces new students to attend diversity skits, workshops
IMAGE: chrisdorney / Shutterstock.com
Like The College Fix on Facebook / Follow us on Twitter