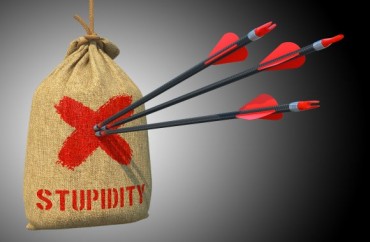 Three University of Massachusetts Amherst freshmen have been suspended by the school for not wearing face masks while outside and off-campus.
According to CBS Boston/WBZ, the female students were penalized with loss of their academic credits for the semester, as well as tuition totaling some $16,000 each.
One of the girls' parents said school officials were tipped off to the maskless trio after someone sent them this photo: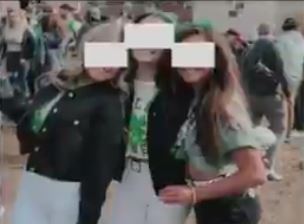 In February, UMass Amherst put in place a "zero tolerance" COVID policy, Newsweek reports. It "completely banned" outdoor exercise and "implemented strict stay-at-home orders." Signs around campus and the surrounding town read "You are in a mask required zone per the Amherst Board of Health."
University officials said students have been "warned repeatedly to 'self-sequester' and of the harsh consequences should they be seen inside or outside without facial coverings."
MORE: U. Georgia system mandates everyone on all 26 campuses wear masks
Massachusetts state guidelines still require face masks at "indoor public places and at events, whether held indoors or outdoors and whether held in a public space or private home, except for when eating or drinking." The latter part contradicts the federal Centers for Disease Control's recent relaxation of outdoor face mask requirements.
Wild story.

Three UMass-Amherst students were sent packing- losing credits and tuition- for taking a picture outdoors without a mask.

Parents are furious and wonder why same rules didn't apply to hockey players celebrating on campus after nat'l championship.#WBZ story👇 pic.twitter.com/c1mNECrxXz

— David Wade (@davidwade) May 7, 2021
The girls' parents say university officials "are enforcing such mask violation suspensions in an unfair manner." They note nothing was done to the school's hockey team after it "engag[ed] in raucous celebrations wearing no masks" following its national championship victory (below).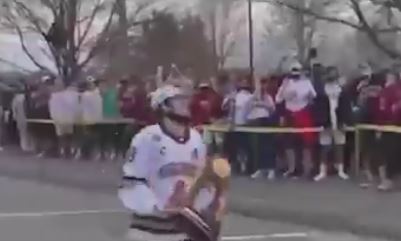 "I just want the university administration to be equitable and fair," one parent said. Another added "One little thing happens and you're out? Like not even like a don't do it again, here's some probation[?]"
WBZ reports the girls' families have hired a lawyer and plan on suing.
Read the WBZ and Newsweek articles.
MORE: Study: Men refusing to wear masks = 'toxic masculinity' and racism
IMAGES: Tashatuvango / Shutterstock.com; WBZ / Twitter screencaps
Like The College Fix on Facebook / Follow us on Twitter