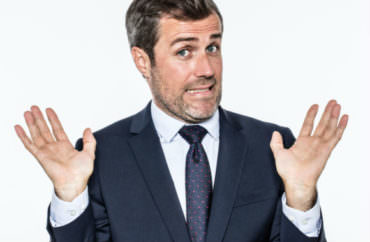 Auditor to conduct 'initial review' of university policies
Dixie State University required a longtime professor to sign away his free-speech rights if he wanted his job back – after he won an appeal of his dismissal.
That didn't sit well with faculty at the public university in Utah, and now state senators are getting involved.
St. George News reports that five senators submitted a request to the Legislature's Audit Subcommittee to conduct a "performance audit" of the university following its treatment of Ken Peterson, a music professor.
They want to know if it's in compliance with both its employee-termination policies and best practices of the American Association of University Professors:
Citing what they call "unreasonable demands," the senators' letter says the university is failing to meet its legal and ethical obligation to follow consistent and fair practices in human resources.

The letter posits that the action taken against Peterson appears to be "part of a larger pattern" of punishing school employees who speak out against the leadership of the administration and university President Richard "Biff" Williams and that DSU is hiding behind university policies "in order to punish dissent and undermine academic independence."
Faculty members submitted a request to the Faculty Senate a week earlier, asking it to back the AAUP recommendation that the university withdraw the "Last Chance Agreement" it demanded Peterson sign.
They said the Faculty Review Board, which recommended Peterson's reinstatement, was not told such an agreement existed and should have been allowed to give feedback on it:
"We are fearful of our livelihoods and concerned for the well-being and job security of our colleagues," the faculty letter reads. "We fear that our own minor policy violations or poorly worded phrases will result in significant discipline. … We suspect that we may be threatened with termination barring consent to unreasonable and degrading working conditions."
The Foundation for Individual Rights in Education said Friday it had learned the audit has been "prioritized" and that an auditor will be sent to the university for "initial review."
Read the News story and FIRE post.
MORE: University demands professor sign away his free-speech rights
IMAGE: STUDIO GRAND OUEST/Shutterstock
Like The College Fix on Facebook / Follow us on Twitter