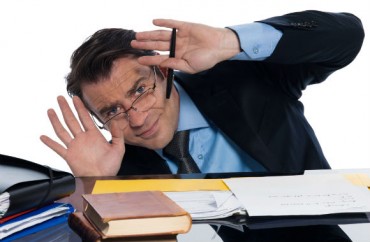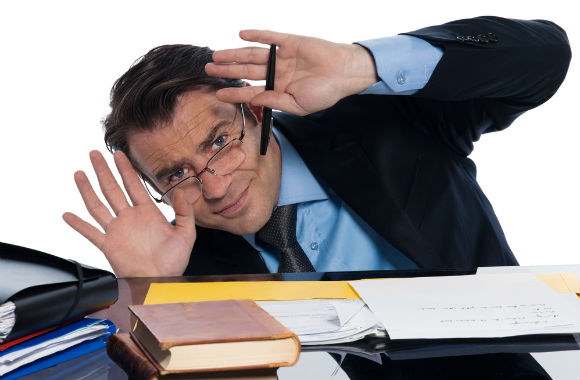 If your conduct is 'detrimental,' you're out
Faculty voiced fears last fall about proposed University of Arkansas System policy language that would revoke tenure from professors for their "unwillingness to work productively with colleagues" or a "pattern of disruptive conduct."
After an outcry about the threat to academic freedom from such vague language, the Board of Trustees unanimously approved narrower but still-troubling language that could be used to get professors in trouble for First Amendment-protected speech.
In an "explanation of revisions" published with the approved changes to policy 405.1, the board said it listened to critics who said the original language was "akin to adding 'collegiality' as a criteria to faculty evaluation":
To address these concerns, the phrase has been deleted and replaced with "a pattern of conduct that is detrimental to the productive and efficient operation of the instructional or work environment" with the intent of providing a more specific definition of behavior that could provide cause for termination. Additionally, a footnote was added to clarify that that such behavior "need not be a separate component in the evaluation criteria for faculty, but may be considered in evaluating faculty in the areas of teaching, research and service."
The Arkansas Democrat-Gazette reported that the board ignored faculty pleas to delay the vote on the proposal, which adds eight new grounds for dismissal to the earlier list of four.
MORE: J-school disinvites Mike Adams because of 'risk of offending students'
Leanne Lefler, academic senate president at the University of Arkansas for Medical Sciences, told the board that faculty "cannot support this policy":
Lefler said a concern among faculty members is that the policy is written to make it easy for them to lose their jobs. She asked that UA System officials spend more time working with faculty "who know the issues with this policy, not with a team of people who don't know the issues." …

Josh Silverstein, a University of Arkansas at Little Rock law professor, told trustees Thursday that this portion of the policy uses "exceptionally broad language" that "can be used to punish people with whom you disagree."
Silverstein warned last fall that the proposal would also strip due-process rights from professors.
MORE: How to get rid of conservative faculty with one policy change
The University of Arkansas system yesterday unanimously approved the inclusion of a "collegiality" clause to our tenure policy. This means they can take away tenure for conduct deemed non-collegial, although collegiality has not been defined. 1/2

— Christopher Williams (@cjw_phd) March 30, 2018
Other changes in the explanation of revisions include a new sentence under "Causes" that states it is not "intended to inhibit expression that is protected under principles of academic freedom, or state or federal law"; that "university employment-related service activities" can't constitute cause; and a clarification that an "overall" unsatisfactory performance rating – a definition to be determined by each campus – is grounds for a "remediation" plan, not a single such rating.
Only two faculty supported the changes at the board meeting, both interim deans, according to the Democrat-Gazette:
"Anything can be abused," [the law school's John] DiPippa said. "However, listing these specific examples which are functional in nature provides faculty with more guidance as to the behavior that's expected and mitigates against that abuse."

After the vote, Lefler said she was discouraged and surprised at the outcome.

MORE: Bisexual Latino prof chased out – for being too conservative

Silverstein said he was disappointed, "especially that the vote was unanimous" and that there was no delay in the vote.

"Based on a long history in higher education, the language that they adopted is far more likely to be abused than the language that is currently in the rule," Silverstein said.
The Foundation for Individual Rights in Education said the approved policy improved on the original proposal by removing its subjectivity, but it can still be abused:
In addition to the potential punitive danger, the policy as written will have a chilling effect on expression by discouraging current faculty members from expressing dissenting opinions or from addressing controversial subjects in their classrooms, and may discourage prospective faculty members — particularly those who work in more controversial fields of study — from taking a position with a University of Arkansas System institution.
Collegiality-related provisions have often been used to punish and silence conservative or simply contrarian liberal professors.
Such provisions will face a legal test next week when the Wisconsin Supreme Court hears oral argument in a lawsuit against Marquette University by a fired tenured professor, John McAdams.
The Catholic institution ordered McAdams to "apologize" for publicly criticizing a colleague who told a student he couldn't openly disagree with gay marriage in class, and fired him when he refused.
Read the board of trustees' explanation of revisions, Democrat-Gazette coverage and FIRE's analysis.
MORE: Prof fired for defending student's marriage views asks for fast appeal
IMAGE: ostill/Shutterstock
Like The College Fix on Facebook / Follow us on Twitter