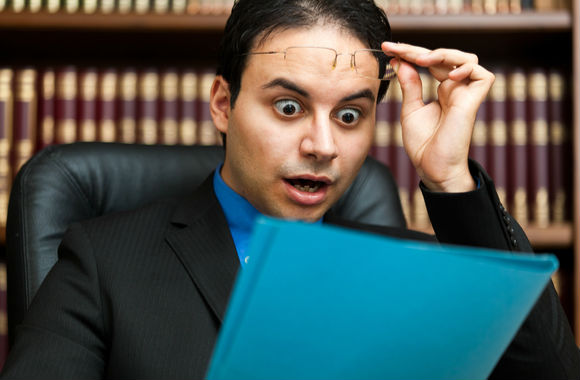 Pretends that 'adversarial' questioning is not required
What a surprise that a former Obama administration official has expressed such contempt for the rule of law – again.
Suzanne Taylor, the interim systemwide Title IX coordinator for the University of California, has again dared the judicial system to force UC to abide by court rulings that found its sexual misconduct proceedings lacking in fairness to accused students.
She writes in a Daily Californian op-ed that the UC will pick and choose what it wants to follow in court rulings "unless and until we are absolutely legally required" to follow the full rulings. As noted by Brooklyn College Prof. KC Johnson, who chronicles Title IX litigation, UC has been on the losing end of 11 lawsuits by accused students.
Taylor served as a lawyer for more than a decade in the Department of Education's Office for Civil Rights. This was the period in which OCR ordered colleges and universities to lower the evidence standard in sexual-misconduct proceedings and otherwise deprive accused students of basic protections, including the right to cross-examination, or risk losing their federal funding.
While the proposed Title IX regulation by Education Secretary Betsy DeVos* would cement many of these protections in administrative law – a step that Taylor's OCR never took – the UC official makes clear she objects to court rulings that require similar protections.
She implausibly construes a California appeals court ruling in January against the private University of Southern California, which is also binding on public colleges including UC, that ordered USC to provide, "at a minimum":
a mechanism by which the accused may cross-examine those witnesses [including the accuser], directly or indirectly, at a hearing in which the witnesses appear in person or by other means (such as means provided by technology like videoconferencing) before a neutral adjudicator with the power independently to find facts and make credibility assessments.
Of one of Coordinator Taylor's institutions, the Cal. 2nd App. Dist. wrote,
"It is ironic that an institution of higher learning, where American history and government are taught, should stray so far from the principles that underlie our democracy." No indication that she cares.

— KC Johnson (@kcjohnson9) April 8, 2019
MORE: Appeals court says it's 'ironic' that UCSB strayed from American principles
Taylor claims the ruling "does not require cross-examination by parties' representatives," so UC campuses have relegated cross-examination to an appeal hearing – not the original proceeding – where a "neutral person poses questions and will exclude questions deemed harassing, irrelevant or repetitive."
She ignores the entire discussion of the appeals court, however, about how it's ruling in line with other courts that have been more explicit about requirements for proceedings.
The California judges favorably cited a 6th U.S. Circuit Court of Appeals ruling against the University of Michigan, which required the university to let an accused student's "agent" or "representative" handle cross-examination. They also made clear from their own jurisprudence that "direct" cross-examination means the accused student directly poses questions to the accuser.
In essence, Taylor is inventing an ambiguity in the California appeals ruling that doesn't exist. She also ignores the emphasis on "adversarial" questioning in the ruling, which is highly unlikely when the questioner is not aligned with the party and has the exclusive discretion to "exclude questions deemed harassing, irrelevant or repetitive." Such officials frequently exclude relevant questions.
Johnson, the professor who tracks Title IX litigation, also noted the president of California State University's San Luis Obispo campus has publicly shown contempt for the rule of law.
In an op-ed for The Tribune, Jeffrey Armstrong completely ignores the plight of accused students to focus on "survivors" – a term that is only applicable when an adjudication has concluded an accused student is responsible for sexual misconduct.
He grouses that the campus can't run Title IX investigations "as we might wish" because it's constrained by the Cal State system mandate and "federal and state law." The Cal State system recently slammed the brakes on its Title IX investigations precisely because California colleges, including CSU's Fresno campus, kept losing court cases brought by accused students.
Read Taylor's op-ed and Armstrong's op-ed.
MORE: It's not the first time Suzanne Taylor has dared the courts
IMAGE: Minerva Studio/Shutterstock
Like The College Fix on Facebook / Follow us on Twitter