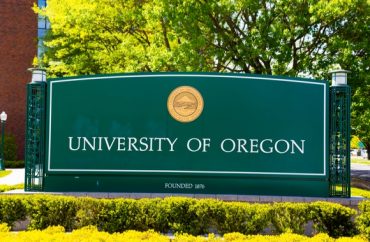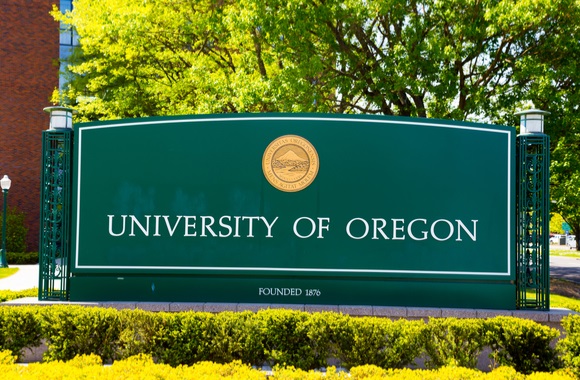 Comes after tension between black activists and ethnic studies department
The University of Oregon recently launched a minor in Black Studies. It comes after a fight from activists and accusations of "anti-blackness" at the institution.
The public university in Oregon announced the new minor on September 7 and noted that while the idea had been floating around since 1968, it "gained traction in 2015, when members of the Black Student Task Force rallied on the steps of Johnson Hall with a list of 12 demands that included a Black studies program," according to the university press release.
The website for the Black Studies Program describes itself as "a Black Liberation project for Black people in the United States."
The minor is composed of 24 credits that are divided between "Root" and "Route" courses. Some course titles include African American History, Black Feminist Theories, and Race and Incarceration.
The program will "provide a starting point for a deeper commitment by UO to repair decades of systemic anti-Black racism," according to the public university's press release.
The director of the program elaborated on the goals for the minor.
"Registration for the Minor has not begun yet, so there aren't any students enrolled yet," program director Avinnash Tiwari told The College Fix via email. Tiwari wants students to have a scholarly experience.
"I hope they ask themselves, their peers, and their instructors and professors tough questions, don't settle for a herd mentality or get caught up in mass movements of reactivity, and do the work we scholars and scholar-students should be doing: study, study, study," Tiwari said.
MORE: Most University of Oregon faculty faculty report 'racial trauma': survey
In the school's press release, Tiwari said the course is for "anyone who wants to understand power." People are "finally seeing the reality of racism and how deeply rooted it is in our history."
The school's provost, Patrick Phillips, has additional goals for the minor. He said it will help the "white majority" better understand racism
"I think it's also a great opportunity, especially for the white majority, to recognize the history of racism which we acknowledge, but I think we don't actually understand in detail," Phillips told the Daily Emerald.
Ethnic Studies department accused of 'anti-blackness'
The minor is housed under the Indigenous, Race and Ethnic Studies Department. In June 2020, members of the school's Black Student Task Force accused the department of "anti-blackness."
"At the UO, anti-Blackness manifests in many ways," the group wrote in a submission to the Emerald. The group cited examples of professors sending threatening emails and people calling the police on Task Force members. It claimed it was targeted for its activism for an independent Black Studies department.
Professor Charise Cheney, a professor of one of the intro courses for Black Studies, responded to the accusation in the Emerald in June of this year.
Cheney accused Task Force members of committing, in 2016, "misogynoir," which is misogyny directed towards black women. "Since then, these two male BSTF leaders persistently undermined and aggressed black female students, faculty and staff," Cheney wrote.
"Their repeated public attacks against two queer Latinx faculty suggest that sexism isn't the only dynamic at play."
Cheney elaborated further on the conflict she and the ethnic studies department faced:
These two aspiring black patriarchs have been able to get away with their anti-black, anti-feminist politics by strategically exploiting white liberalism. The administration is well aware of the problem but has been unwilling to expose them and their machinations for fear of being accused of racism. I get it. My department has been conflicted about publicly exposing them because we are hesitant to delegitimize or derail a campus movement against anti-blackness and because students have the right to determine their own political agendas without outside intervention. But enough is enough.
Cheney told The Fix via email that the activism in the 1960s for Black Studies "is reflected in the creation of a minor here at the UO."
"While Black Studies faculty and courses already existed on campus (a number of Black Studies specialists in IRES have been here over 10 years), its packaging as a program is a moment worthy of recognition." Cheney said.
"I look forward to the day that the direction of Black Studies here at the UO can be determined by black and non-black faculty who are experts in the field."
MORE: University of Oregon covers up controversial murals, citing antiracism
IMAGE: Joshua Rainey Photography / Shutterstock
Like The College Fix on Facebook / Follow us on Twitter