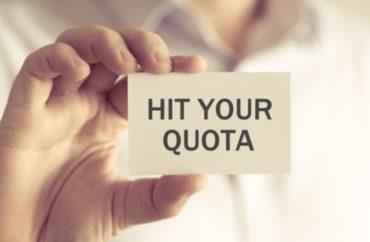 'Holistic' process also benefited 'politically connected individuals'
Students for Fair Admissions is hoping the third time's the charm.
The anti-affirmative action group filed its latest lawsuit against the University of Texas-Austin last week for alleged racial discrimination, this time on behalf of "at least two" white applicants who were denied admission to UT for the 2018-2019 school year.
The taxpayer-funded institution has "increased its reliance on race" in students' applications to such an extent that it is now equivalent to an applicant's "class rank, test scores, extracurricular activities, and other accomplishments," the suit claims.
The result of these policies is not only racial discrimination, but a deliberate attempt at racial balancing under the guise of pursuing a "critical mass" or other diversity-related goals, SFFA argues.
This inhibits the entry of white and Asian-American students as well as hinders the success of minority students who are academically underqualified but were nonetheless accepted based on their race––thus perpetuating negative racial stereotypes.
The suit highlights an unofficial "quota of African-American students" that UT appears to have set each year – a steady 5 percent of each admitted class from 2009 through 2017, and 6 percent in 2018.
MORE: SFFA recruits Asian plaintiffs for University of Texas suit
"This uniform consistency … does not happen by accident," the suit claims: The university intentionally "never strays from this historic range." It brings claims under the U.S. and Texas constitutions, federal Civil Rights Act and state civil code.
UT-Austin is out of compliance with the last Supreme Court decision that upheld its admissions policies, SFFA claims. That's because the high court said the university had a "compelling government interest" in attaining the "educational benefits of diversity" by giving racial preferences.
The plaintiff disputes that UT ever met this standard, however, citing documented admissions preferences given to "politically connected individuals."
Director of Media Relations J.B. Bird told the Austin American-Statesman that the university is reviewing the latest lawsuit.
"We agreed with the judge's decision to dismiss SFFA's previous lawsuit," he said, "and we remain confident in the lawfulness and constitutionality of UT Austin's holistic admissions policy, which the U.S. Supreme Court upheld in 2016."
UT hid 'secret admissions process,' SCOTUS never considered it
The high court ruled in Fisher that the university's admissions practices met the "strict scrutiny" standard by using a narrowly tailored process to achieve a compelling governmental interest.
A 2015 report by consulting firm Kroll, however, casts doubt on whether UT met this standard, according to SFFA. The report was published late in the Fisher litigation, and thus was excluded from consideration by the Supreme Court, the suit says.
It revealed that the university gave special preferences to "donors, alumni, legislators" and other high-status individuals, placing "holds" on select applicants that could only be overridden by speaking with former President William Powers (below).
Many of the students placed under a hold had "very low high school grades … combined with SAT scores in the 800s" and no other "obvious holistic attributes, other than positive letters of recommendation referencing the applicants' ties to the legislators," SFFA argues.
The Kroll report found that "race was a central consideration in many of these admissions decisions," according to the suit, citing "detailed reviews of 73 applicants" who were admitted in spite of poor grades and test scores. UT hid this "secret admissions process" during the Fisher litigation.
Feeling "liberated" by its Supreme Court victory in 2016, the university upped its "reliance on race in other ways," SFFA says.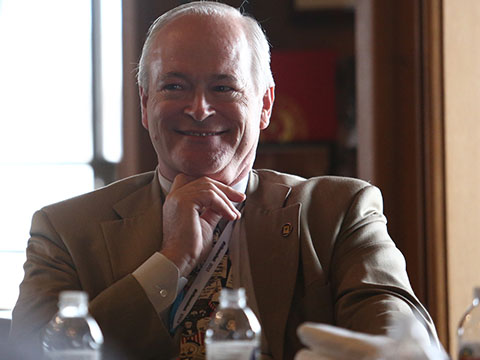 MORE: Students sue University of Texas for rejecting them based on their race
It unveiled a "Diversity and Inclusion Action Plan" in 2017 that favors students in "underrepresented" racial categories as determined by UT. The aim is to create greater racial parity in fields such as "business, engineering, and the sciences" and to ensure minority students "no longer feel isolated.
"Not only does the university not identify the enrollment target needed to prevent perceived isolation, however, but it actively grants "racial preference to African-American and Hispanic applicants," thus hurting admissions chances for whites and Asian Americans, the suit claims.
This has the added detriment of creating a "mismatch effect" for underqualified students, putting them into situations where "they cannot succeed academically." They are pawns in the quest to "fulfill the university's social-engineering vision," according to SFFA.
For example, if an African-American freshman were "interested in pursuing a doctorate and an academic career," this student would be "twice as likely to be derailed from this path if they attend a school where they are mismatched" academically because of race. The suit notes that black and Hispanic students "trail significantly behind" whites in four-year graduation rates.
The university is actively harming mismatched students who could "excel at schools for which they are most prepared," rather than "employing race-neutral alternatives that bring high-performing socioeconomically disadvantaged minorities into the applicant pool."
Worsens racial stereotypes, creating 'stigma' with 'devastating effect on the psyche'
In a similar vein, SFFA claims that by employing racial classifications, UT is inadvertently creating an environment where stereotypes thrive.
Regardless of why a black or Hispanic student is admitted, "so long as racial preferences exist it will often be assumed that race is the reason for the applicant's admission," the suit argues: "This stigma can have a devastating effect on the psyche of young adults."
It quoted an unnamed African-American student who dropped out of a liberal arts college his freshman year. "I was immediately stereotyped and put into a box because I was African-American," the student said.
He cited "a general feeling" on campus that all black students were admitted "either because they were athletes or they came through a minority-recruitment program and might not really belong there." (The suit does not provide a more specific source for this anecdote.)
SFFA attributes outcomes like these to UT's labeling of "all applicants with broad racial categories" such as "Asian" or "Black," ignoring the "vastly different cultures, experiences, and backgrounds" contained within these categories. "Asian," for example, covers "roughly 60 percent of the world's population."
MORE: UCLA law prof explains harm to minorities from 'mismatch' 
Such broad classifications perpetuate "[d]istinctions between citizens" that are "odious to a free people" and "contrary to our traditions and hence constitutionally suspect," the suit says.
Under Texas law, a compelling state interest cannot "rely on generalizations or stereotypes, it must have a logical stopping point, and it cannot be amorphous," according to SFFA. Race can only be used as a "narrowly tailored" means of achieving educational diversity if "no other manner" is available.
Having demonstrated four race-neutral alternatives, the suit claims that race only has a "minimal effect in advancing the State's interest," thus failing the "compelling" test. The state's Supreme Court has also "never held that 'student body diversity' is a compelling enough interest" to justify race-based classifications.
That means Texas offers a broader statutory right than the U.S. Constitution to be "free of official discrimination," even if the "racially discriminatory impact" is not intentional. "In other words," SFFA argues, "state action that has a disparate impact on an individual because of her race" is a violation of the law.
MORE: Report says UT admitted unqualified students, destroyed files
IMAGES: Constantin Stanciu/Shutterstock, The Texas Tribune/Flickr
Like The College Fix on Facebook / Follow us on Twitter