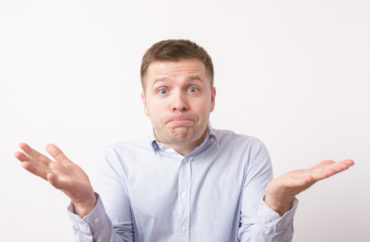 Outgoing director jokes that she was charged with 'attempted arson'
Do you want to join The Daily Texan? Be prepared to explain how your hiring will promote diversity … to the person responsible for promoting diversity.
The student newspaper, which is not independent of the University of Texas-Austin, updated readers in its Thursday edition on its efforts to promote diversity and inclusion within the Daily.
The Daily's Diversity and Inclusion Board announced that its director will serve as the gatekeeper for who gets hired:
To further ensure fairness in hiring, the diversity and inclusion director will take on the role of hiring director at the beginning of the semester to help the managing editor in overseeing hiring and recruitment.
Applicants can expect to answer to this person indefinitely. Parent organization Texas Student Media, which is overseen by the Moody College of Communication and has its own diversity and inclusion body, has revised its governing documents to make the diversity director a permanent position whose stipend reflects those of "similar roles in the newsroom."
A new "Diversity and Inclusion Handbook" lays out new "permanent fixtures" at the newspaper, including a staffwide demographic survey, "objectivity training" and "coverage tracking."
That last "fixture" apparently refers to a quota system for coverage topics. A diversity report, to be published by the end of the academic year, will include "coverage tracking of the diversity of our reporting." Nonwhite student journalists will also receive funding to join minority journalism organizations.
MORE: Bias Response Team investigates newspaper for 'less coverage' of trans people
"We have made progress," the board writes: "However, the newsroom is by no means perfect, and there is still work to be done to create a diverse and inclusive space for all at The Daily Texan."
One might add "except for white men." Indeed, even white women face hostility from the diversity apparatus, as made clear by the farewell column by Diversity and Inclusion Board Director Angelica Arinze, who is black.
(Neither article has its own web page. They simply appear on the same page spread in the scanned version of the newspaper's print edition, which cannot be copied and pasted.)
The column's headline reads "D+I director leaves after being charged with attempted arson of basement office," which refers to Arinze's efforts to "burn down systems that don't serve us or our community. (I still have the matches and lighter fluid, so [hit me up]!)
MORE: Law professor submits conservative diversity statement
Arinze uses "us" and "our community" multiple times but doesn't define them.
She says serving on the Daily showed her "the systemic problems our newsroom has and how much needs to be changed," and thanked others for helping her stand up to a "powerful system." (Texas Student Media quickly gave in to the board's demands this summer.)
The changes approved by the parent organization aren't enough for Arinze, who called for "major restructuring" of the newspaper, including more race-shaming:
It's going to take critical effort and awareness from the majority demographic of the newsroom – white, cishet [straight, biologically female] women from privileged backgrounds – to recognize how they benefit from a system that pushes so many talented, marginalized individuals out of the newsroom and build a more equitable system so all can thrive and prevail at this paper.
Continuing the arson theme, Arinze called on those from "marginalized backgrounds" to burn down any "system, institution or environment that is fundamentally underserving you and your community."
Read the diversity and inclusion articles.
MORE: Student newspaper apologizes for including photo of black woman
IMAGE: Koldunova Anna/Shutterstock
Like The College Fix on Facebook / Follow us on Twitter