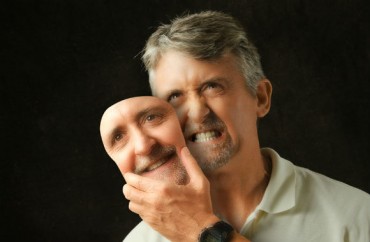 Jerry Falwell Jr. is harming his 'fiduciary responsibility' by controlling content
Liberty University is still censoring its student newspaper. Its double-minded joke of a president says it's his obligation to do it.
Jerry Falwell Jr. defended his prior review of the Liberty Champion in a bromide last week intended to convince the world outside his Potemkin village that the evangelical university is a bastion of free speech.
Falwell is always eager to contrast Liberty's approach to that of academia at large, and he has some justification to do it. He invited a socialist senator of Jewish background, Bernie Sanders, to address the conservative Christian university, and Sanders agreed. He invited Sanders' socialist protege Alexandria Ocasio-Cortez more recently, though she hasn't yet accepted, Falwell says.
The university made national news when a troubled young man broke through security to beg the visiting speaker, psychologist and spiritually ambiguous author Jordan Peterson, to help him. The entire room prayed for the man (below).
Falwell gushed over the student body's polite reception this March for Alan Dershowitz, the Harvard law professor emeritus and "veteran public intellectual on the left" (except that he frequently defends President Trump and appears on Fox News).
He crowed over Dershowitz telling Liberty students that their campus was more diverse in its opinions than Harvard's, and that they would get "shut down" if they tried to speak on an Ivy League campus.
Indeed, it's unlikely any secular university of note – or even many Christian universities – would similarly invite Falwell to address their students. (A conservative Christian and an unreserved mouthpiece for Trump – imagine the security costs.)
But the son of the Moral Majority founder goes off the rails when he tries to explain Liberty's history and continuing practice of treating the Liberty Champion as a PR vehicle.
He makes a sudden pivot from Liberty's history of inviting those who disagree with it to the "sensational stories about Liberty and censorship."
Indeed, the paean to Liberty's open-mindedness (not even his first this year) seems intended to rebut nagging criticism of the school's censorship, even from conservative Christian circles. The evangelical World Magazine did a feature last fall, suggesting Liberty was undermining "Biblical truth-telling" by the Champion. Falwell refused to do an interview, unsurprisingly.
MORE: Falwell tells student editor 'let's not run any articles' criticizing him
Adam Steinbaugh of the Foundation for Individual Rights in Education, a consistent critic of the university's regulation of the Champion, analyzes Falwell's bizarre defense of regulating what a supposedly "student-run" newspaper can say and report.
Here's how Falwell justified censorship and prior review of the Champion, which has been well-documented in the religious as well as secular media:
In the past few years, some students screamed "censorship" when they didn't get their every word published in our campus newspaper, the Liberty Champion. Insisting on their inviolable right to publish, the students took to social media or alerted national journalists of the alleged suppression of the First Amendment taking place. And there's no story that journalists [like the evangelicals who run World?] love to pursue more than the tired trope: "I'm a Liberty student who doesn't like everything here."
This is a ruse. As Steinbaugh explains, Liberty has held out the Champion as "student-run," "student-managed" and even "student run, student written, student produced" for years. After FIRE called out the administration's latest speech hypocrisy in March, it removed "student-run" from the Champion description that FIRE noted, but forgot to remove other mentions.
Liberty removed the paper's editor-in-chief from the staff list and replaced him with the president's "personal press liaison." (Steinbaugh has documented all of this – read FIRE's post for archived sources.)
Falwell then portrays himself as, well, a poor overseer of the newspaper: He only reviewed five stories at most out of 650 stories this academic year before they were published, because he's a busy man and "nobody brought anything of concern for me to see."
But he'll continue to judge what the Liberty community can read in the Champion when he feels like it, because of his "fiduciary responsibility to the Board of Trustees." Huh?
Maybe if Falwell took a journalism class, he'd learn how to communicate less ambiguously. Steinbaugh can't figure it out either, but neither interpretation makes sense. It's not disputed that Falwell has censored the paper in the past, and he'd likely harm his "fiduciary responsibility" by controlling its content, Steinbaugh writes:
If the institution engages in prior review and censorship, it's easier to attribute the act of publication to the institution, not to the student editors.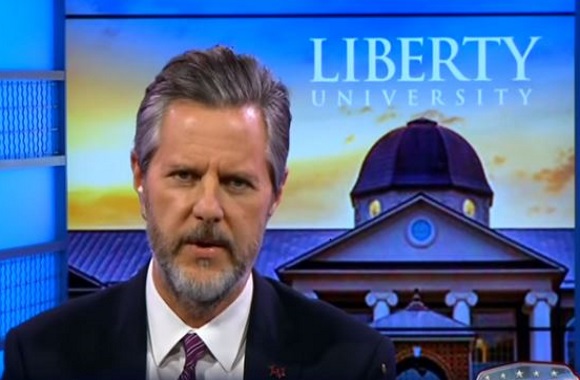 MORE: Facing Title IX threat, Liberty lets pregnant students stay in dorms
Falwell isn't even correct that none of his peers in North American Christian higher ed give their student newspapers free rein to decide their own content, according to Steinbaugh.
He cited a recent survey by the Student Press Coalition that ranked Liberty in the bottom 30 percent of Christian universities for both claiming a right to censor its newspaper and exercising it. Another 30 percent say their administration "claims no such authority." (I went to a Christian college and wrote for its student newspaper, and we didn't work under the conditions faced by the Champion, for example. The bigger threat to most student journalists today is probably intolerant progressive students.)
Since Falwell can't credibly explain his censorship of the student paper, he sets up yet another straw man: that the mainstream media and the rest of publishing choose not to run or support certain viewpoints that contrast with theirs, either. (This is his first mention of World, which he can't bring himself to criticize by name, because he knows he'd catch flak for it. World frankly is more respected than Falwell.)
Steinbaugh removes the fig leaf that Falwell uses to hide his shame:
While any publication is free — through its editors' choices — to present the views and narratives it prefers, journalistic enterprises don't exempt their owners, benefactors, or publishers from criticism and coverage …

Moreover, justifying censorship on others' perceived illiberalism is a zero-sum approach to freedom of expression. There will always be a censor somewhere that the censor-apologist can cite to justify his own illiberal bent.
It's great that Liberty is so welcoming of big-name speakers who disagree with its cultural bent, but that's not the same thing as freedom of speech for students and faculty, Steinbaugh concludes.
Falwell needs to realize that the correct question isn't whether the newspaper publishes everything every person wants it to publish, as he claims, but who gets to decide what it publishes: its student editors, informed by their faculty advisor, or a thin-skinned, mercurial university president?
MORE: Students protest Falwell for raising granddaughter as a girl
IMAGE: Mike Focus/Shutterstock
Like The College Fix on Facebook / Follow us on Twitter