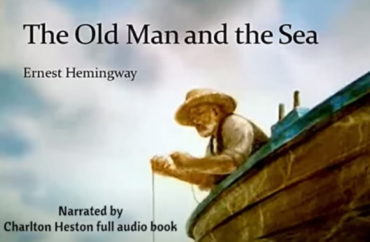 A university in a prominent Scottish fishing sector cautions its students that a classic Ernest Hemingway novel contains "graphic fishing scenes" that may upset some readers.
Students at the University of the Highlands and Islands are informed prior to their reading assignment that "The Old Man and the Sea" includes descriptive fishing passages, reported the Daily Mail, which obtained a copy of the warning through a public records act request.
University of the Highlands declined The College Fix's request for comment, but a university spokesman told the Mail: "Content warnings enable students to make informed choices."
Several professors told The Fix that a trigger warning for the novella, which earned a Pulitzer Prize in 1953, is unnecessary.
"Having a trigger warning for 'The Old Man and the Sea' for 'graphic fishing scenes' borders on the absurd," said English Professor John Netland, vice president for academic affairs at the Tennessee-based Union University.
The novel centers on the fisherman Santiago, who hooks a large marlin but is unable to fully reel it in and struggles with keeping it on the line for many days, enduring pain and exhaustion and, over time, learning to respect the beast and have sympathy for it. Ultimately, he kills it with a harpoon, but is then forced to defend his catch from sharks that eat away at the corpse.
Some scholars and fans of the book interpret Santiago's experience as a metaphor for man pitted against the forces of nature, especially in light of Hemingway's own personal struggles with addiction and depression.
"Great literature will challenge its readers, and students who have experienced genuine trauma may struggle with various books," Netland told The Fix via email. "Excellent teachers can do better than to issue trigger warnings to help struggling students navigate their way through challenging content.
"Out of that struggle, students can experience genuine personal growth, but only if there is respect for both the student and the literary work. Trigger warnings respect neither," Netland said.
Another professor questioned how universities can openly teach transgender concepts while maintaining content warnings on timeless, award-winning novels.
"Trigger warnings' for 'graphic fishing scenes' while we introduce trans porn to young children without informing their parents? There is no word for this but Orwellian," Susan Hanssen, an associate professor of history at the University of Dallas, told The Fix.
Hemingway's novel joins the list of old-time classics that have been slapped with trigger warnings in the modern era, such as "The Adventures of Huckleberry Finn," "To Kill a Mocking Bird," and "The Catcher in the Rye," according to the History Channel.
The Mail reported the University of the Highlands also put content warnings on Mary Shelley's "Frankenstein," which was "flagged because it contains 'violent murder and cruelty," as well as Shakespeare's "Hamlet" and "Romeo And Juliet," which "contain scenes of 'stabbing, poison and suicide.'"
As The College Fix has previously reported, the University of Warwick in England appended a trigger warning to "Ivanhoe," a classic 19th century novel written by Sir Walter Scott. The University of Derby in England put a trigger warning on a dramatic literature course that features "King Lear" and "Death of a Salesman." The University of Northampton gave a trigger warning to those reading George Orwell's dystopian novel "1984."
On American campuses, trigger warnings are often given for anti-abortion campus displays, conservative guest speakers, and on syllabi. At the height of the trend in 2016, students policed themselves, slapping warnings on topics such as Pokemon GO, the U.S. Constitution and "white men."
"The modern woke university is no place to go if you want to be treated as an adult, get an education, or gain wisdom," David Deavel, associate professor of theology at the University of St. Thomas in Houston, told The College Fix via email.
"It is a place to go if you want to be treated as a child when it comes to the realities of history, literature, and even in the food chain apparently," he said.
"Perhaps the only upside to this is that the censorious treatment of classic literature might actually make students interested in reading it — though not in the university," Deavel said.
And Netland said trigger warnings "are at best a simplistic mechanism for trying to alert students to challenging content, and they are usually employed to serve ideological purposes."
MORE: Students demanded professor who refused to use trigger warnings be fired. So far, he's still teaching.
Like The College Fix on Facebook / Follow us on Twitter