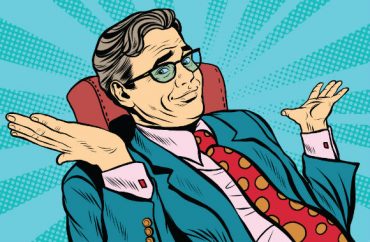 Accuser's boyfriend filed complaint, shielded from questioning
Last year Johnson & Wales University failed to knock down a due process lawsuit by a student accused of sexual assault that said the Rhode Island school put him through an anti-male Title IX kangaroo court.
Eleven months later, the parties have settled, according to a "stipulation of dismissal with prejudice" filed Tuesday. The docket shows "John Doe" and JWU had a settled conference Sept. 3. As is typical in settlements, the terms were not disclosed.
U.S. District Judge Mary McElroy rejected the private university's motion for summary judgment just before Thanksgiving last year. That followed an extremely unusual bench ruling against Johnson & Wales a year and a half earlier, where a different judge said "I can't for the life of me find any other explanation" than anti-male bias for John's guilty finding.
While narrowing John's grounds for the lawsuit, McElroy concluded that a "reasonable juror could decide that it is not 'fair' to require a student who knows little or nothing to figure out what s/he does not know in order to ask productive questions."
The university had treated John as if he were a trained lawyer going up against its own lawyers. "It appears" JWU placed a "significant burden on Doe to ascertain the details of the process, rather than provide him with a detailed description," McElroy concluded in November.
John's adjudication also raised red flags because the university let his accuser's boyfriend serve as her advisor in the proceeding, preventing him from being questioned as a witness. The boyfriend actually reported her sexual assault accusations to campus police.
MORE: Judge lets suit continue against J&W for Title IX kangaroo court
"Mary Smith" seemed unwilling to accuse John in the first place. They had a short-term sexual relationship with "at least" four instances of mutually agreed upon consensual sex, while two other encounters were disputed because Mary claimed John didn't stop when she experienced pain.
She initially refused to talk to police after her boyfriend contacted them, and only filed a complaint months later while "accompanied" by her boyfriend.
The university refused to give John's lawyer the training materials used by adjudicators and withheld Mary's 18-page written complaint. John also lacked a record of the hearing because the university didn't transcribe it.
The three adjudicators also appeared to have collaborated before giving sworn affidavits in John's lawsuit, using "identical sentiments and, often, language," as noted by Brooklyn College Prof. KC Johnson, who chronicles Title IX litigation.
All three used the exact same sentence – "considered carefully the fact that John Doe and Mary Smith admitted that they had engaged in consensual sexual intercourse before the two evenings at issue" – in their affidavits.
Settlement preserves an important ruling from district judge denying univ's motion for summary judgment on fairness grounds, which I discussed in this @RealClearNews piece:https://t.co/FBeBCNZ6Fi

— KC Johnson (@kcjohnson9) October 20, 2020
MORE: J&W adjudicators acted like 'mindless automatons' in affidavits
IMAGE: studiostoks / Shutterstock.com
Like The College Fix on Facebook / Follow us on Twitter