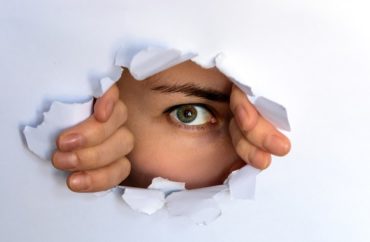 UPDATED
A trio of conservative students at the University of Washington recently got together for lunch on campus — and unbeknownst to them their conversation was recorded, a photo of their faces was published on Twitter, and their politics mocked — cyberbullying done by a faculty member at the school.
University of Washington Teaching Assistant Rebecca Ferber openly admitted in recent tweets she recorded the young men so she could get "useful information." Teaching assistants are grad students provided the opportunity to gain teaching experience under the mentorship of professors.
The incident took place Oct. 4 while UW freshmen Zach Wildfang and Cameron Edwards and UW College Republicans President Chevy Swanson met on campus for lunch. During their hour-long meeting, they discussed plans to form a new campus group, "Students for Self Defense," as well as talked about having a "Beers for Brett" celebration at a local restaurant, they told Jason Rantz of KTTH radio, who first reported the story.
Screenshot of Ferber's tweets obtained by Rantz show that she posted a Twitter poll saying she was sitting next to a couple of "white male students organizing a 'Beers for Brett' event," then asked what she should throw at them, her "water bottle," her "entire backpack," or her "insides." Her "insides" won with 60 percent of the vote.
Ferber, of the public university's English Department, also posted a photo of them with the caption "this is what they look like." She also stated she recorded their conversation on her phone so she could "go through it to see if there is any useful information."
Furthermore, Ferber tagged Shultzy's Bar and Grill, the place where the students spoke of having their "Beers 4 Brett" event, to lobby them to refuse the event, tweeting: "I hope you won't allow these men to celebrate the success of putting a rapist on the Supreme Court and enact this kind of violence on the U district."
According to an online schedule, Ferber teaches an English composition class this semester. She could not be reached for comment Monday.
Swanson, president of the UW College Republicans, told The College Fix in an interview Monday that they have "reached out to the school and reported it to both the office of the president and through the general reporting form." Regarding those reports, Swanson said they've "only heard back to get clarification on some details, but other than that we have gotten silence."
Contacted by The College Fix, UW spokesman Victor Balta said that "due to privacy concerns, [he] would not comment on whether a review was or was not being conducted on any particular incident."
Swanson said the situation is just "very odd." He said it makes him feel like "the tension between liberals on campus and conservatives is getting worse."
"The idea that someone would be so mad about us being College Republicans that they would secretly and illegally record us for 'useful information' is crazy," he told The Fix.
"It sounds like an attempt to gain blackmail and that's just a very sick practice," he said. "I feel like our TAs on campus shouldn't be in the business of making students feel unwelcome or unsafe."
Editor's note: After publication, a university spokesman took issue with The College Fix's description of Ferber as a "faculty member," saying teaching assistants are not faculty, they are grad students who teach under the guidance of professors. The College Fix stands behind describing Ferber a faculty member since she teaches a class this semester as a TA, and thus holds an educational position of power at the university, which can generically be described as a faculty member. But we did add in a clarification that TAs are grad students. 
MORE: Campus mob that attacked 'Confirm Kavanaugh' group may face punishment
IMAGE: By Ruslan Galiullin / Shutterstock
Like The College Fix on Facebook / Follow us on Twitter