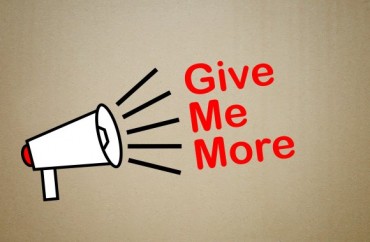 Students at Virginia Commonwealth University's School of the Arts held a sit-in at the Office of the Provost last month to protest what they deem a "non-inclusive environment" at the school.
According to The Commonwealth Times, the case of VCU professor Javier Tapia — who had alerted security to the presence of a black colleague he believed was a student who illegally entered the faculty-only lounge — served as a "rallying cry" for the protesters; however, they note issues at the school predate the Tapia incident.
Art history major Hannah van Buskirk said "The arts school in general has had a lot of issues with faculty being discriminatory, making racist comments, things happening and not being reported, or things being reported and nothing happening as a result. What we're trying to do is force the school to listen to us."
Painting and printmaking major Angelica Credle noted she was offended at an Asian professor's critique of one of her projects: The prof told her she had "'obstructed' black identity by not including the faces of black characters in a monoprint."
"It doesn't make any sense," Credle said. "That's not her place."
And, go figure: The activists issued a set of demands! They include:
–Mandatory training that "dismantles white supremacy and other systems of oppression for current faculty, staff and new hires"

–The demographics of VCUarts professors match the diversity of the student body by 2021

–The creation of a template for inclusive curricula or syllabi that include people of color, LGBTQ and non-western perspectives

–An additional course evaluation in the middle of the semester

–A midterm student climate survey to assess students' satisfaction with their learning environment
Regarding the matching demographics demand, VCUarts Director of Diversity and Inclusion Holly Alford said "Are we working on it? Yes. Have we made improvements in the School of the Arts? Yes. Are we where we want to be? No." Currently, racial/ethnic minorities make up about 12% of the art school faculty.
Sit-in activists also had inquired how they could prevent Professor Tapia from returning to campus; currently, Tapia is suing VCU for placing him on leave and imposing a gag order despite the fact he was found innocent of any racist behavior.
MORE: VCU students make demands after prof calls cops on black peer
MORE: 'We Built This City' slogan deemed 'offensive' at VCU
IMAGE: dzaky murad / Shutterstock.com
Like The College Fix on Facebook / Follow us on Twitter