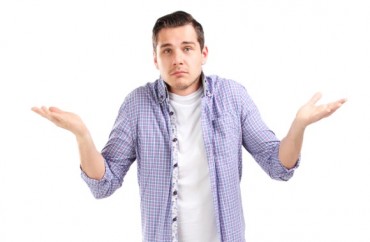 She said newspaper is 'free,' but it's technically not
Campus police at Virginia Commonwealth University have closed their investigation into a series of newspaper thefts at that school, with a local prosecutor claiming that the newspaper's limited "free" status renders their theft non-actionable, even though the newspaper itself does come with a price tag.
Late last month members of the school's Student Government Association were reportedly seen stealing stacks of the campus newspaper The Commonwealth Times from kiosks around the campus. The then-current issue of the newspaper was one that reported on an allegedly "toxic" work environment at the student government itself. Among the alleged thieves seen taking the newspaper was the school's student body president.
Campus police this week had reportedly obtained enough security footage to make a positive identification of who the thieves were. Yet campus police spokeswoman Corey Byers told The College Fix on Thursday that the police have closed their investigation into the matter.
"The VCU Police Department has consulted with the Commonwealth Attorney's Office for the City of Richmond; that office has declined to prosecute this case and will not move ahead with criminal charges. The Commonwealth Attorney's Office has issued a formal declination letter to VCU Police; because of this, VCU Police detectives are closing the case. Because no criminal charges are being filed, no further information will be released," she told The Fix. She directed further questions to the local Commonwealth Attorney's office.
Byers added that the university "supports its independent student journalists and does not condone censorship in any form."
The Richmond Times-Dispatch reported that the local Richmond prosecutor's office "declined to pursue criminal charges," with Commonwealth's Attorney Colette McEachin criticizing the paper thefts as "highly inappropriate" but arguing that they did not rise to the level of criminal behavior.
Telling The Times-Dispatch that a stolen item "has to have some concrete value," McEachin said: "It would be difficult to prove beyond a reasonable doubt that an item that is 'free' has any value. It may have a moral, or sentimental, or informative value, but that is insufficient."
That determination seems at odds with official Commonwealth Times policy, which stipulates that, while each student on campus can take a free issue, each additional issue costs $1. It is thus unclear why the district attorney's office did not determine the thefts to constitute a prosecutable offense. McEachin's office did not respond to email queries on Thursday asking why the theft of the newspapers, since they had an explicit price tag attached to them, did not rise to the level of criminal behavior.
Commonwealth Times editor Georgia Geen on Thursday afternoon pointed out to The College Fix that the papers did indeed have a price attached to them. "I'm obviously not a legal expert, but I don't necessarily agree that the papers were free, given our policy that additional copies are $1," she said via email.
"Overall, I can say that I'm really proud of how my staff has handled this. Our plan wasn't to press criminal charges, so on the surface level I'm not upset by that outcome, but it does worry me that it could set some sort of precedent if a similar situation happened in the future to another paper," Geen added.
Asked about possible on-campus sanctions for the newspaper thieves, she said: "I'm not aware of any specific forthcoming sanctions, but my understanding is that Student Conduct's process is ongoing." The school's Office of Student Conduct and Academic Integrity earlier this week refused to say if it was bringing any case against the paper thieves.
VCU this week extended its spring break by an additional week and announced that it would be transitioning to remote classroom instruction "for the foreseeable future" due to the coronavirus outbreak.
MORE: VCU police reportedly have enough security footage to identify campus newspaper thieves
IMAGE: OPOLJA / Shutterstock.com
Like The College Fix on Facebook / Follow us on Twitter