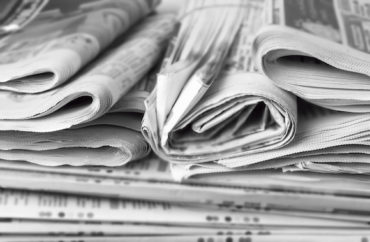 Student body president facing impeachment 
Witnesses at Virginia Commonwealth University claim that members of the student government were seen stealing stacks of the most recent edition of the campus newspaper, the lead story of which was the reportedly toxic environment of the student government itself. The school's student body president is now facing the threat of removal from her position over the scandal.
"Hundreds of issues of The Commonwealth Times, the student newspaper at Virginia Commonwealth University in Richmond, were stolen from newsstands and trashed by individuals that students identified as student government members" late last month, according to the Student Press Law Center.
The headline story of the stolen issues detailed allegations of toxicity and retaliation within the ranks of the student government. The vice president of the organization claimed that the student body president had filed a Title IX report against her, declaring her "unfit to lead." The student government's chief of staff, meanwhile, claimed to have faced harassment by the student senate secretary.
Following reports about the stolen newspapers, several student senators "announced their plans to introduce articles of impeachment against the student body president." At least one witness claims that the president was present at the theft of some of the newspapers.
From the story:
According to Managing Editor Andrew Ringle, students emptied 13 news stands located on VCU's Monroe Park Campus, the main undergraduate campus. Ringle estimates around 875 newspaper issues were thrown away in trash cans and recycling bins all over campus. The CT's total circulation is 2,500 issues…

Ringle said total production cost for the issue was $1,847.68, which included the cost of printing and delivering the papers and the editors and designers on payroll.

The total advertised cost of the paper is $1 per issue, which means they lost about $875 through the theft. The policy, which exists for many student newspapers, states the first copy is free, then each additional copy costs $1 in order to prevent theft and quantify the loss in cases of newspaper theft. Ringle said advertisers who paid for space in the stolen issue haven't asked The CT for a refund or reprint.
Both the Student Press Law Center and the Foundation for Individual Rights in Education sent a letter to the school's student body president condemning the thefts. The groups argued that the student government "is legally a proxy of the commonwealth," and therefore "to censor and remove newspaper copies was unconstitutional content-based censorship."
MORE: University employee was involved in disappearance of campus newspapers, school says
IMAGE: Alexsey Valentinovich / Shutterstock.com
Like The College Fix on Facebook / Follow us on Twitter