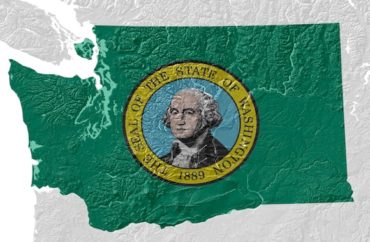 'Slowness and deliberateness, humility and gentleness …'
Here we go again: A Washington State governor-appointed education panel recently gave a presentation to state agencies in which they asserted concepts like objectivity and individualism come from "white supremacy."
Fox News reports Governor Jay Inslee's hand-picked Professional Educator Standards Board also informed its sister agencies at the November 30 Governor's Equity Summit that it wants a "cultural shift" towards an "indigenous relational pedagogy."
According to the PESB, in contrast to "white supremacy culture," "indigenous relational pedagogy" includes things such as "slowness and deliberateness," "humility and gentleness" and "responsibility and reciprocity."
Gov. Inslee told the Equity Summit that "We don't break centuries of habit and thinking, unless we decide to break the chains of that history. [T]hat is why we're here today, to really consciously, intentionally, bring equity and justice toward the way we do business."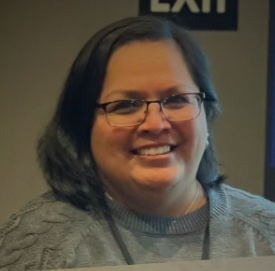 The PESB's Erica Hernandez-Scott (pictured) began the presentation with a land acknowledgment to the Puyallup Tribe who "stewarded th[e] lands since the beginning of time."
MORE: New Zealand says indigenous 'ways of knowing' are equal to modern science
She followed up with a moment of silence to acknowledge that the United States "has elevated a story of democracy and freedom while minimizing the impact of violence and oppression on marginalized communities" and that people of color "continue to experience racism through police brutality, mass incarceration, inequitable education and health services, deportation, and other forms of subjugation."
Henandez-Scott et. al. then noted how individuals must "transform themselves from the top-down, bottom-up, outside-in, and inside-out" so as not to "undermine" diversity and equity work.
The concepts behind "white supremacy" used by the PESB come from "grassroots organizer-scholar" artist and poet Tema Okun who, not-so-ironically, is behind the website "White Supremacy Culture." Okun has said that professionalism, "driven by capitalism […] centers productivity over people, values time commitments, accomplishes tasks in a linear fashion, and often favors individuals who are white and Western."
Potential teachers considering the Evergreen State for employment should know that the PESB "has rulemaking authority for preparation, certification, continuing education, and assignment" of public school educators.
Inslee Director of Communications Jaime Smith told Fox News she had "no knowledge" of the PESB presentation other than Fox News's "cherry-picked random words and phrases."
Earlier this year, the health agency of Washington's neighbor to the south, Oregon, invoked Okun's principles and delayed a meeting between officials and community members … because being on time also is a "white supremacist value."
MORE: Scholars work at 'Decolonizing Light' to combat 'colonialism in contemporary physics'
IMAGES: Zack Fleming/ Twitter screencap; Washington State PESB/Facebook screencap
Like The College Fix on Facebook / Follow us on Twitter