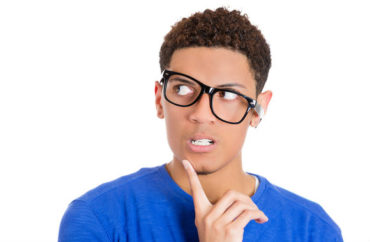 A group of Yale Law School students has joined a coalition of community activists in calling on the governor of Connecticut to release selected prisoners in the state's jails.
They also want an end to arrests during the coronavirus pandemic.
According to the Yale Daily News, students at the law school's International Human Rights Clinic helped write an open letter urging Governor Ned Lamont to make use of his "emergency powers" to "release [prisoners] at risk of a severe COVID-19 infection."
Lamont also should put "a moratorium on further arrests" as "incarcerated populations" currently face greater health risks, they say.
Further, the letter "calls on Lamont to release individuals eligible for parole, protect immigrant communities by releasing individuals awaiting transfer to ICE custody, provide high-quality medical care to individuals who fall ill while incarcerated and suspend mandatory in-person court appearances."
Yale postdoctoral fellow Benjamin Howell said "Jail health is very much public health, and we need to think of them as one and the same." He added diseases like COVID-19 "spread quickly" in prisons because of the close quarters and minimal access to things like toilet paper, disinfectants, and cleaning agents.
Community activist Barbara Fair noted the coalition is not referring to folks "that are committing violence or shooting people." They mean things like "arresting homeless people for being on the Green," she said.
Fair emphasized that individuals incarcerated for technical parole or probation violations were among those who should be released, as well as older individuals who were approaching the end of their sentence. Thus far, COVID-19 infections appear to present an increased risk for elderly populations, people with respiratory conditions, and those who are immunocompromised. …

"As much as we're facing a crisis right now, we are at liberty to follow the advice of the CDC and experts to protect ourselves, and that same privilege is not afforded to the folks currently incarcerated in jails and prisons in Connecticut," said Matt Post '22, president of the Yale Undergraduate Prison Project. "It's exposing bare the broad injustices that have been there all along. We're not just talking about this pandemic, but the fact that if someone inside wants to wash their hands, they have to buy soap from the commissary." …

Prisons often resort to stringent lockdown measures in order to deal with health crises –– such as solitary confinement and revoking visitor rights. Activists urged against this in their letter, asking the Connecticut Department of Correction to refrain from solitary confinement as a means of limiting the spread of the virus, claiming it is a "form of torture and a violation of human rights in all cases."
The YUPP's Isaac Spanjer noted that back in 2009, swine flu infected "up to" eight inmates at New York City's Rikers Island prison. So far, 21 Rikers prisoners have tested positive for COVID-19.
MORE: Brown U. activists discuss eliminating the nation's prisons
MORE: Harvard Law hosts discussion on abolition of police forces
IMAGE: pathdoc / Shutterstock/com
Like The College Fix on Facebook / Follow us on Twitter