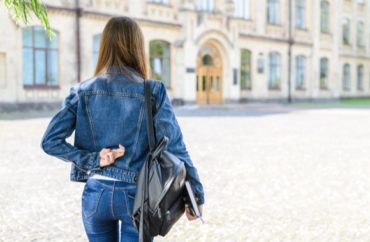 Fosters 'climate of fear that has led to the wholesale abandonment of due process'
For the sixth semester in a row, sexual misconduct reports have gone up at Yale University, double the number from spring 2017.
And the Yale official responsible for compiling the report seems to regard these rising numbers as a positive development.
"We are hopeful that the increase in complaints reported to the University is an indication that our community is more aware of and more frequently accessing our resources," Stephanie Spangler, Title IX coordinator and deputy provost for health affairs and academic integrity, told the Yale Daily News.
Some of those analyzing the recent semi-annual report are skeptical of the high numbers, however, largely due to the broad definitions for terms such as sexual harassment and sexual assault.
With 169 claims filed from January through June alone, the Ivy League school would have a "much higher violent crime rate than any of the nation's most dangerous cities" if the report is to be believed, Brooklyn College Prof. KC Johnson, who chronicles Title IX enforcement at colleges nationwide, wrote in a recent analysis.
The broad definitions have real consequences for students' rights, according to Samantha Harris, vice president for procedural advocacy at the Foundation for Individual Rights in Education.
"By giving the impression that the university is a hotbed of violent sexual crimes," she told The College Fix in an email, "a broad definition like this fosters the type of climate of fear that has led to the wholesale abandonment of due process in campus sexual misconduct adjudications. It also trivializes real sex crimes."
Yale did not respond to multiple emails and phone calls from The Fix Oct. 8-14, asking for its response to Johnson's analysis of the report, published in Minding the Campus.
MORE: Yale report suggests it's more dangerous than Detroit
My piece on the latest Spangler report at @Yale, where–as always–the university's goal seems to be more to foster a sense of panic than to provide a clear sense of the campus violence rate:https://t.co/EFkhfc8AIZ

— KC Johnson (@kcjohnson9) October 7, 2019
'Counseling' is the common response to sexual misconduct
Johnson is a recurring critic of the so-called Spangler reports. He noted that despite the huge number of reported cases, "only five sexual assault cases were adjudicated" during the most recent six-month period.
Four of the five accused students were found guilty, yet the punishments – including short suspensions or probation – "suggest the actual offense was far less severe than the commonly understood definition of sexual assault," he wrote.
Johnson also pointed out that Spangler has "removed more and more details from her reports" over the years, including details of "third-party reports involving anonymous alleged victims and accused students."
The report, released in mid-September, is the 16th since 2012. It covers sexual misconduct reports to Yale Title IX coordinators, the Yale Police Department, and the University-Wide Committee on Sexual Misconduct for the first six months of the calendar year.
The half-year report, like its predecessors, "illustrates the danger of lumping everything from groping to forcible rape under the umbrella term 'sexual assault,'" said Harris, whose work with FIRE concerns issues of free speech and due process on campus.
"If one reads the report, one sees that the university commonly responds to reports of sexual harassment and sexual assault simply by 'counsel[ing] the respondent on appropriate conduct' — including in response to reports of penetration without consent!" she told The Fix, highlighting pages 10 and 11 of the report:
If counseling respondents is truly the university's response to rape, that is grossly inadequate — but what I suspect this actually reflects is the university's use of an ambiguous and confusing "affirmative consent" definition, under which sex is not consensual unless there is "positive, unambiguous, and voluntary agreement to engage in specific sexual activity throughout a sexual encounter," which must be re-affirmed for each new sexual act and which can be "revoked at any time."
Harris argues that definitions such as these are "likely to engender a great deal of confusion among participants in sexual encounters."
After New York approved an affirmative consent law that applies only to colleges, FIRE interviewed local students about it, Harris noted, learning that "they found the definition highly confusing and were uncertain about what was now prohibited.
"In light of these broad definitions, it is perhaps not surprising that Yale has been the subject of at least 6 lawsuits brought by students accused of sexual misconduct," she said, "alleging they were denied a fair process in their on-campus judicial proceedings."
MORE: New York affirmative consent law baffles students
Yale more dangerous for female grad students than for undergrads?
Further analysis of the report shows that 146 of the misconduct claims went to the Title IX office, which handles informal resolution, while only seven went to the university-wide committee, which actually adjudicates complaints.
The average age of reporting students has risen, both at Yale and nationally, according to Johnson. He attributes this trend to older students having attended college in an "accuser-friendly Title IX environment."
If valid, this trend would indicate that Yale "becomes more dangerous for female students as they age out of the 18-24-year-old cohort."
In the Yale cohort of the Association of American Universities' 2015 "climate survey" on sexual assault and misconduct, 16.1 percent of Yale students reported they had experienced an attempted or completed act of sexual misconduct. Spangler is one of the credited designers of this national survey, which will release 2019 results later this year.
Yale might not be alone in the Ivy League when it comes to a spike in reported sexual misconduct.
Last week Harvard University announced the debut of an anonymous Title IX reporting form, following apparent interest from the student body. It will allow students to submit Title IX complaints against anyone at Harvard with no trace back to themselves.
The Harvard Crimson notes that the rollout "follows the Government Department Committee on Climate Change's recommendation that Harvard institute an anonymous reporting system in the wake of sexual misconduct allegations against former Government professor Jorge I. Dominguez."
Asked if he saw a connection between the new Harvard reporting system and the high number of complaints at Yale, Johnson told The Fix in an email that the two situations weren't connected but rather "problematic for their own reasons."
"Harvard raises issues [because] it allows anonymous complaints by witnesses [with an] explicit statement that the [accused] party won't learn of the allegation," he said. In an aside, Johnson said Harvard's system "is already less fair than Yale's, which is saying something."
The core problem with Yale's system is the "extremely broad definition of sexual assault" combined with Spangler's practice of "leaving readers with the implication that all of these allegations have been adjudicated and upheld, even though only a tiny percentage of them are," he said.
MORE: Yale sexual misconduct report is full of curiosities
IMAGE: Inspiration GP/Shutterstock
Like The College Fix on Facebook / Follow us on Twitter