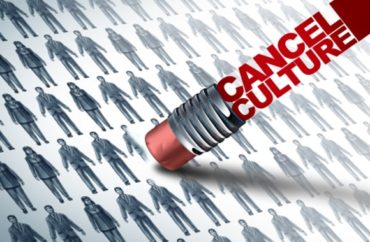 While accepting a lifetime achievement award at a Spanish film festival last month, 58-year old movie star Johnny Depp began holding court about "cancel culture."
"It's a very complex situation, this cancel-culture, or this instant rush to judgment based on essentially what amounts to polluted air," Depp said.
"It's got so far out of hand that I can assure you, no one is safe," Depp added. "Not one of you, so long as someone is willing to say one thing."
Set aside the fact that Depp was at a film festival receiving an award while being "canceled." Or the fact that his image can still be found on American televisions in advertisements pitching fragrances that allow men to smell like Johnny Depp.
Depp was essentially making an argument that anyone held accountable for their actions is a victim of "cancel culture."
And what actions got Depp "canceled?"
Well, he has faced allegations of domestic abuse against his ex-wife, Amber Heard, which a British judge deemed "substantially correct." He has been accused of rampant drug and alcohol use to the point of punching crew members on movies. A lengthy Hollywood Reporter story about Depp from last year delved deeply into his dark world where he abuses people and then sues them when they talk about it.
So is Depp a victim of "cancelation" or "comeuppance?"
First, it helps to define what "cancel culture" really is. As Monica Lewinsky recently noted, the term "cancel culture" is often being used to shield horrible people from the consequences of their actions.
"What are we talking about?," said Lewinsky on a New York Times-hosted podcast. "Are we talking about a MeToo scenario, where someone has been a sexual predator, abused their power? Are we talking about a scenario where it's a company? Or are we talking about something that's a racial issue? Is it a misstep from somebody who actually rarely does anything like that? Is it something somebody said from a long time ago and they've evolved as a person?"
"We've given this one term to all of these things," she added. "And it doesn't work to have this same cycle of behavior for all those things."
Lewinsky is right. "Cancel culture," properly defined, is wholly dependent on power dynamics. People in power don't get to claim they were "canceled" for bad behavior. The true toxicity of cancel culture comes when the powerful silence the powerless in order to keep them from speaking their mind.
And on college campuses, it's the administrators and grievance groups who now have all the power. Students and professors who are punished for expressing an unpopular opinion (at least on campus) are victims of an unbalanced power dynamic. Their careers are often ended not by the voiceless
Just peruse The College Fix's Campus Cancel Culture database. A UCLA professor is suspended and his future earning potential harmed after he refuses to give higher grades to minority students. A university suspends a conservative group after they hand out stickers critical of the genocide being perpetrated by the Chinese government. MIT cancels a prestigious science lecture after students complain about the speaker's criticism of diversity initiatives.
These are just in the past week or so. And they all involve powerless students and faculty running up against powerful administrators influenced by equally powerful campus grievance activists.
These people are not Johnny Depp, or former New York Gov. Andrew Cuomo, or Missouri Sen. Josh Hawley, all of whom have complained about being cancel culture "victims." The people canceled on campus are regular students and faculty members who run the risk of losing their education or their career because they are bullied by mobs so influential that college leaders simply give in to their demands.
"Cancel culture" is absolutely real, but it also lets legitimately terrible people claim they are victims while trying to evade consequences for their actions. We need to eliminate these people from the discussion.
If only there was a term for it.
MORE: Emerson College investigates conservative group that handed out anti-Chinese government stickers
IMAGE: Lightspring / Shutterstock
Like The College Fix on Facebook / Follow us on Twitter