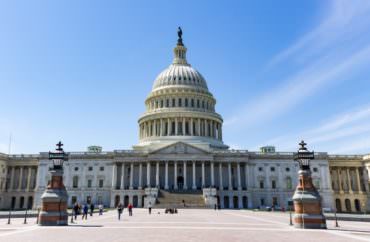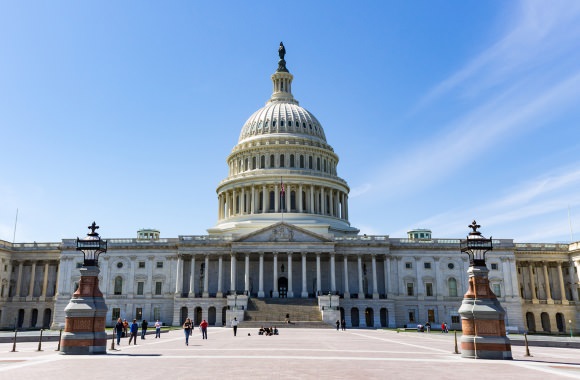 ANALYSIS: A prestigious federal scholarship has become a training program for progressive activists — funded by taxpayer dollars
Are you deeply interested in "menstrual equity?" Do you worry about the "gendered impacts of uranium mining?" Have you ever hosted a discussion group on "cisgender women's sexual anatomy and right to pleasure?"
Well, congratulations – if you happen to be a college junior, there is a good chance you will be eligible for a prestigious $30,000 federally funded scholarship from the Truman Foundation, a congressionally created fund designed to reward students interested in "public service."
But while the award is supposed to be handed out on a nonpartisan basis, "public service" has now, in the eyes of the Truman Foundation, become synonymous with "progressive political activism."
According to yearly reviews conducted by The College Fix, 305 Truman scholarships have been awarded between 2018 and 2022. Of those, 72 percent went to progressives and Democrats, and a microscopic 3.6 percent to conservatives and Republicans.
That means over $6.6 million has been awarded to liberal activists, while a scant $330,000 has been given to right-leaning students.
Take 2022's winning line-up, for example.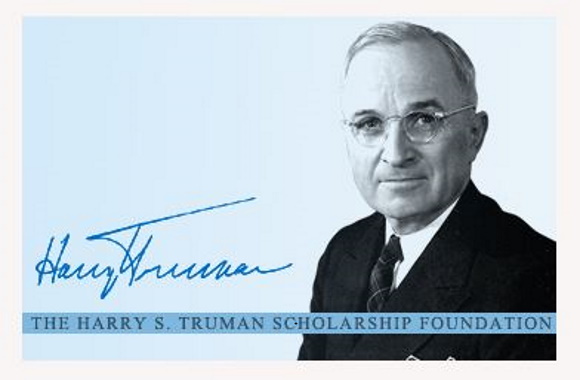 Among the 58 award recipients this year, 35 students listed a progressive cause as their primary interest. These causes included all of the issues listed above, plus environmental justice, transgender rights, "Latinx" political engagement, diversity and inclusion, intersectionality, and gun control.
An additional five students have direct ties to Democratic politicians – among them are a former intern for U.S. Senator Jon Ossoff (D-Ga.), and a current staff member for Rep. Adam Schiff (D-Ca.)
Conversely, only three recipients have worked for Republicans – one interned for Sen. Josh Hawley (R-Mo.), another interned for Sen. Mitt Romney (R-Ut.), and one served as president of a local chapter of the College Republicans.
The remaining 15 award recipients showed interest in issues that aren't overtly political, such as medical research or fighting America's opioid crisis. There may be some conservatives in the "unknown" category, and they have likely learned that keeping quiet about their politics significantly enhances their chance of earning a scholarship.
The College Fix analyzed award recipients using their official biographies and self-reported work histories on LinkedIn.
The drastic political imbalance has demonstrated itself year after year, effectively funneling millions of dollars in federal taxpayer money to progressive political activists. (See College Fix reviews for: 2021, 2020, 2019, 2018, 2017, 2016 and 2015).
Nonetheless, representatives from the Truman Foundation maintain the selection process is fair and nonpartisan.
"Any single Truman class includes both Republicans and Democrats, as well as those with other or no affiliation," foundation Executive Secretary Terry Babcock-Lumish told The College Fix last year.
She noted that the selection committee can only choose from the candidates individual schools nominate for the awards; if progressive schools (almost all of them) put forth progressive students, that forms the pool from which the judges select winners. (Each school is allowed four nominations.)
And it is clear liberal university administrators believe "conservative public service" is an oxymoron. To the majority of administrators, it appears "public service" is no different than "political activism" – marching for Black Lives Matter, fighting "food insecurity," engaging in "anti-colonial advocacy," "dismantling the prison industrial complex," and the like.
The Truman Foundation does actually feature Republicans like Sen. Roy Blunt (R-Mo.) and Rep. Kay Granger (R-Tx.) on its board. Both these elected officials enjoy the prestige of sitting on the Truman board, but have yet to successfully change the selection criteria to promote ideological balance.
Until a change is made, students who engage in "activism" on the right will continue to be shut out of the "nonpartisan" awards.
If you work to reduce abortions in the U.S., statistics say you have zero chance of winning a scholarship. If you support stronger immigration enforcement, campus free speech rights, or more parental choice in education, your application will likely find itself resting comfortably at the bottom of a foot-tall stack.
"Our vision is of a country that deeply values public servants," reads the Truman Foundation's website, claiming its mission "makes us a beacon for public service."
Unless the group changes the way winners are nominated or selected, the award is simply a taxpayer-funded training program for liberal activists, pushing issues that Harry Truman himself wouldn't even recognize.
MORE: Prestigious $30K federal scholarships doled out almost exclusively to progressive students
IMAGE: Dean Drobot / Shutterstock.com
Like The College Fix on Facebook / Follow us on Twitter