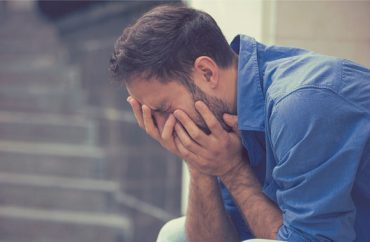 Looks like those clowns in Congress did it again. What a bunch of clowns.
Nearly 80 House Democrats, including a constitutional law professor, signed a friend-of-the-court brief in a lawsuit against the Department of Education's Title IX regulation on campus sexual misconduct investigations, slated to take effect this month.
For anyone educated on the issue, the brief shows either stunning legal ignorance or stunning indifference toward students of all races and genders who may find themselves defenseless against university lawyers seeking to protect the institution's image.
It begins with an explicitly sexist message, purporting to "promote the safety of women and girls" and equating females with "victims."
The introduction portrays the Department of Education, led by a woman, and its approach to sexual misconduct, initially crafted by a woman, as attempting "to turn back the clock" and restore an America where "women and girls were shut out entirely from educational opportunities."
The merits of the brief, following this lazy ad hominem emotional pandering, aren't any better.
In an effort to cast aspersions on cross-examination – which the regulation requires, and which is already required under several court rulings across America – the brief cites an embarrassingly unrelated Supreme Court decision.
Goss v. Lopez involved Ohio high school students who had been suspended for alleged misconduct "for up to 10 days without a hearing." The high court ruled in their favor, saying Ohio violated their due process rights via an "arbitrary deprivation of liberty" that could "seriously damage the students' reputation as well as interfere with later educational and employment opportunities":
A 10-day suspension from school is not de minimis and may not be imposed in complete disregard of the Due Process Clause. … Due process requires, in connection with a suspension of 10 days or less, that the student be given oral or written notice of the charges against him and, if he denies them, an explanation of the evidence the authorities have and an opportunity to present his version.
The House Democrats – more than a third of the caucus – somehow twisted this pro-accused student ruling into evidence against the Title IX regulation, comparing the lifelong black mark of a campus sexual misconduct finding with "short-term suspensions" in high school.
MORE: 11 times young black men were railroaded by campus kangaroo courts
They cited this Goss passage:
We stop short of construing the Due Process Clause to require, countrywide, that hearings in connection with short suspensions must afford the student the opportunity to secure counsel, to confront and cross-examine witnesses supporting the charge, or to call his own witnesses to verify his version of the incident. Brief disciplinary suspensions are almost countless. [emphasis added]
In their words, "the cross-examination requirement effectively stacks the deck against the victim."
The numbskullery of this argument is almost too great to comprehend, and suggests these elected officials have never been accused of anything that their immense privilege couldn't buy them out of.
They actually oppose the presumption of innocence in proceedings that evaluate potentially criminal behavior, proceedings that can derail a wrongly accused student's career before it even starts and brand them a sexual predator for life, with some of the same long-term consequences as a real conviction:
The respondent […] can potentially escape responsibility without ever being cross-examined, resting instead on the presumption of non-responsibility.
They ridiculously claim that the Title IX rulemaking – easily the most by-the-book regulatory proceeding in the Trump administration to date – violated the Administrative Procedure Act. I'm skeptical more than a few even know what the APA does. Rep. Jamie Raskin of Maryland, the American University constitutional law professor who signed, should be ashamed of himself for putting his name to this dreck.
The brief drew bewilderment from Brooklyn College Prof. KC Johnson, who chronicles Title IX litigation, saying it ignored "contrary decisions in multiple circuits [federal appeals courts]" and relied on a decision in the entirely different context of high school policy violations.
Or that the punishment in Goss was a 10-day suspension, not expulsion w/a notation of quasi-criminal conduct on the transcript.

— KC Johnson (@kcjohnson9) August 5, 2020
MORE: Female student leader threatens legal action against sexual misconduct accuser
IMAGE: pathdoc/Shutterstock
Like The College Fix on Facebook / Follow us on Twitter