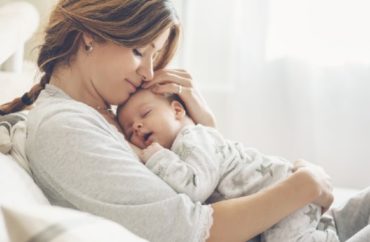 Just 25 miles to an abortion facility can decrease the likelihood of abortion
Abortion rates dropped the further a woman had to travel to a Planned Parenthood or other facility, according to a recent study published by university researchers.
The paper, published in JAMA Network Open, concluded that travel barriers, including distance, the cost of travel and arranging childcare for born children, could reduce the likelihood of someone aborting.
The study collected data from 856 pregnant women between August 2017 to May 2018 and "found that greater distance from an abortion facility was associated with delays in obtaining abortion care and inability to receive abortion care." The distance did not need to be hundreds of miles – the study found that "living 25 to 49 miles or 50 miles or more from a facility" corresponded to multiple "distance-related barriers" and fewer abortions.
Elizabeth Pleasants, a doctoral student at UC Berkeley's School of Public Health, told The College Fix the results are "consistent with other population-level studies" that concluded "increased restrictions and greater distance from an abortion provider are associated with lower abortion rates."
Her two other researchers were Alice Cartwright at the University of North Carolina-Chapel Hill and Professor Ushma Upadhyay at the University of California San Francisco.
Pleasants told The Fix she wants policymakers to make it easier for women to have abortions, when asked how the study should be used. The health researcher wants policymakers to "promote the use of innovative approaches to abortion provision, like using telehealth and providing support for self-management."
"As abortion access is increasingly restricted in the US, avenues that provide access regardless of physical proximity to an abortion provider are critical," she told The Fix.
She shared other studies, cited in the study, that found travel distances are related to the likelihood of aborting a baby.
Pro-life professor says study debunks narrative about illegal abortions
A pro-life statistics expert and social sciences professor at the Catholic University of America said the research comports with what he has found.
"Good evidence shows that unintended pregnancies are more likely to be carried to term if 1) unborn children are protected and 2) abortion is less available," Professor Michael New told The Fix via email.
"The abortion rate in Poland fell by 76 percent and the percentage of unintended pregnancies that were aborted fell from 64 percent to 37 percent," after the post-Communist country implemented pro-life laws.
New said this study along with many others "undermines" the claim that women will still obtain "back-alley" abortions even if they are illegal or otherwise not available.
He said the results should encourage pro-lifers to close abortion facilities.
"Pro-lifers should seek to close abortion facilities. There is good evidence that when abortion facilities close, abortion rates fall," he said. "An added benefit is that after an abortion facility closes, there are fewer people working in the abortion industry."
He told The Fix that abortion facility regulations "are often poorly enforced, so sometimes proper oversight and enforcement of existing laws results in the closure of an abortion facility."
He cited the example of Philadelphia abortionist Kermit Gosnell who "was able to break several laws and perform abortions in squalid conditions in part because of poor oversight of his Philadelphia abortion facility."
Eventually an "illegal drug prescription" investigation by law enforcement put him on the radar for criminal prosecution.
Pro-life groups should continue to support families who reject abortion, leader says
A California pro-life leader said the data are encouraging because it proves that pro-life laws prohibiting abortions work.
"Looking at the data, looking at the reality, looking at the science convicts me that yes we must pass laws that protect life, protect human beings, protect little boys and girls in the womb," Wynette Sills, director of Californians for Life, told The Fix via a phone interview. "[B]ut I don't make that statement easily or with any insensitivity to the implications that law would have on the challenges that women will face."
In addition to pursuing the "legal protection in the womb," Sills said pro-lifers should "work in harmony with steadfast unwavering full dedication to helping women and families who are in that circumstance and considering abortion."
"I don't think we can do one without the other," she told The Fix. "Both are equally important."
MORE: University of Michigan launches post-Roe 'task force'
IMAGE: Alena Ozerova/Shutterstock
Like The College Fix on Facebook / Follow us on Twitter