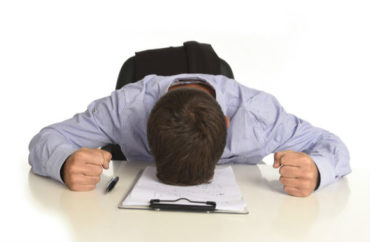 Investigator's fault? 'Frankly, we do not find this credible'
When the American Association of University Professors raised concerns about Pacific University's investigation of a professor who shared an anecdote about "female impersonators" relevant to his class, President Lesley Hallick responded that its Title IX process is consistent with AAUP principles and standards.
Perhaps – but that's not the process it gave Richard Paxton, according to the AAUP's Thursday response letter, shared with The College Fix.
Gregory Scholtz, director of AAUP's Department of Academic Freedom, Tenure, and Governance, noted that the university near Portland, Oregon refused to share any information about Paxton's proceeding due to "the confidential nature" of issues raised by the academic freedom group.
The abstract and generic process described by Hallick does not reflect the particulars of Hallick's investigation, which has dragged for several months without even a hearing scheduled:
A tenured faculty member with sixteen years of apparently unexceptionable service at Pacific University was summarily removed from his classroom and banned from campus pending an investigation of several anonymous student complaints, with ongoing deleterious consequences for his health and professional reputation. Almost six months have now passed, the investigator has yet to contact him, and he remains in a state of professional limbo with no discernible prospect of being afforded the academic due process to which he is entitled under normative professional standards.
President Hallick defended the glacial process by passing the buck to the outside investigator, Lori Watson (left), whom Paxton's lawyer says has not contacted them this whole time.
"Frankly, do we not find this credible" that the university has no control over Watson's "timeline," Scholtz retorted. The letter is surprisingly heated by the standards of AAUP's letters of concern.
"Surely, the investigator works for you, not the other way around," he said: If this is Pacific's common method of handling allegations against faculty, then "academic freedom, tenure, and due process would have little meaning."
Paxton's review of Hallick's letter to the AAUP identified "major discrepancies between the process you described" and how he has been treated, Scholtz says:
In closing, you write, "We hope that this letter . . . will assist in alleviating concerns that you may have about Pacific University's Title IX Process and how it aligns with its obligations of due process and academic freedom as described in the Faculty Governance Handbook." As I have indicated, your letter has had the opposite effect.
It's time for Pacific to give a "substantive response" considering that Paxton has waived his confidentiality rights, the letter concludes: "This has gone on long enough."
MORE: Prof suspended for telling students he avoided a drag bar once
IMAGES: Marcos Mesa Sam Wordley/Shutterstock, Watson Law
Like The College Fix on Facebook / Follow us on Twitter