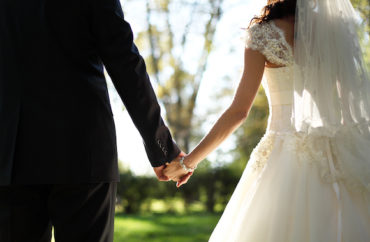 Those who believe 'sex without love is OK' were more at risk
Researchers at Florida State University recently revealed that, according to their research, people with more favorable views of uncommitted casual sex may have trouble remaining "blissfully married."
The study followed more than 200 heterosexual married couples over a period of years. The academics "collected information on their behaviors and attitudes prior to marriage as well as numerous factors related to their new marriages including their marital satisfaction."
The study periodically followed up with the subjects to determine how satisfied they were in their marriages and/or if they had divorced. The researchers discovered that, the more unrestricted a subject was in his or her belief about casual sex, the less satisfied he or she was at the start of a marriage; meanwhile, those whose spouses held similar views about casual sex "experienced more rapid declines in satisfaction over the first several years of marriage."
The study's abstract underscores these findings, while also noting that certain other factors in a marriage can lessen the risk of marital decline:
Results demonstrated that relatively unrestricted (vs. restricted) sociosexuality was associated with an increased probability of relationship dissolution through declines in marital satisfaction over time. Additional exploratory analyses provided preliminary evidence suggesting that frequent sex, high sexual satisfaction, and low stress weaken this association. These primary findings suggest that strong motives to pursue uncommitted sex may interfere with marital success, and the latter findings suggest potential buffers for these negative outcomes.
Other studies in the recent past have revealed similarly themed discoveries regarding human sexuality. Researchers in 2014, for instance, discovered that women have better sex when they love their sexual partners.
MORE: Why I fight to defend traditional marriage and sexual purity at my university
IMAGE: Ivan Galashchuk / Shutterstock.com
Like The College Fix on Facebook / Follow us on Twitter