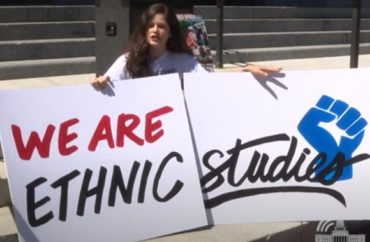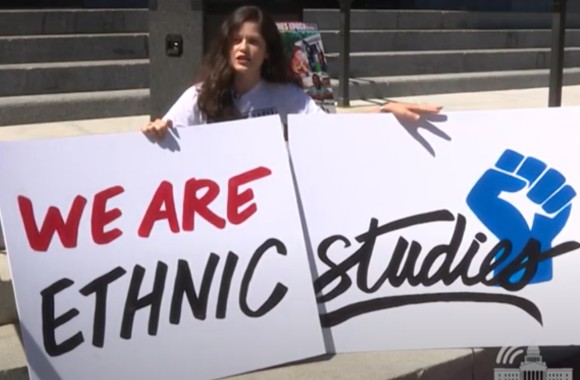 Otherwise teachers get to tell parents on Back to School night that their kids are oppressors
Activists are once more taking aim at California's "Ethnic Studies Model Curriculum," demanding a broader historical perspective than critical race theory.
Educators for Excellence in Ethnic Studies and the Alliance for Constructive Ethnic Studies circulated similar form letters for supporters to personalize and send to state officials.
The 45-day comment period on the latest revision ends Jan. 21. The California Department of Education will present its third and final draft and summary of new comments to the State Board of Education March 17-18.
In response to 57,000 comments submitted over an 18-month period, the Instructional Quality Commission revised the model curriculum for a second time in November.
Previously, Jewish groups expressed dissatisfaction with how the ESMC would teach historical events through a lens of "white privilege." Arab groups also complained, suggesting "Islamophobia" was behind their absence in the curriculum.
The introduction and overview to the curriculum lays out six guiding principles. One of them references critiquing oppression in history such as "patriarchy, cisheteropatriarchy, exploitative economic systems, ableism, ageism, anthropocentrism, xenophobia, misogyny, antisemitism, anti-blackness, anti-indigeneity, Islamophobia, and transphobia."
Lia Rensin, a representative of ACES, told The College Fix that despite "minor wording changes" and other ethnic groups being included in the curriculum, the changes are insufficient because the guiding values require the lesson to be taught through the lens of critical race theory.
She said the group submitted about a thousand comments through its form letter as of Jan. 6. ACES was formed in 2019 because of concerns that the first draft of the curriculum was "incredibly anti-Semitic and anti-American."
The "anti-Semitism and anti-Zionism is actually a direct result of the critical race theory and critical ethnic studies approach," Rensin explained. ACES's focus is to remove the CRT approach and restore the curriculum to the original intent of California's AB 2016, which required development of an ESMC.
MORE: Newsom vetoes ethnic studies requirement for graduation
This curriculum could impact more than 3,800 California public schools, Lori Meyers, an educator affiliated with Educators for Excellence, wrote in an email to The Fix. She said at least 350 comments were submitted through its form as of Jan. 6.
Meyers suggested that Tony Thurmond, California superintendent of public instruction, intends for the rest of the nation to follow suit. Yet this current draft fundamentally fails to fulfill the state mandate to be "inclusive" and show "how different groups have struggled and worked together."
The curriculum should not be instituted in public schools because CRT is "poor K12 classroom pedagogy," whether implicit or explicit, she said.
By teaching that "people are divided into either oppressors or oppressed groups, based solely on their skin color," and that "white people have all of the power and non-white people have none of the power," CRT creates a "divisive classroom environment that fosters resentment and bullying between students of different races," according to Meyers.
"Can you imagine being in a class and being told that the person next to you has been oppressing you because of her race?" she asked rhetorically: Teachers will bear the load of explaining to parents on Back to School night that their kids are oppressors.
This very allegation showed up in a Nevada mother's lawsuit against her biracial son's charter school, regulated by the state, which also allegedly uses a CRT-influenced curriculum. Meyers said the current ESMC may actually violate racial discrimination provisions in California's education code for this reason, though she noted neither ACES nor her group was considering legal action.
By teaching that progress against racism "is simply camouflage for the interests of white people," CRT ignores "the incredible work of many civil rights leaders of color," she said. "This also engenders helplessness and hopelessness – after all, if the civil rights movement wasn't progress, what is?"
Meyer brought up a less common criticism of a curriculum built around CRT: It neglects any other explanation for "disadvantage in our country, including socioeconomics," ignoring "the fact of heterogeneity within groups, such as successful Black students and underprivileged white students."
MORE: California curriculum frames Jews in terms of 'white privilege'
IMAGE: California Assembly Democrats/YouTube
Like The College Fix on Facebook / Follow us on Twitter