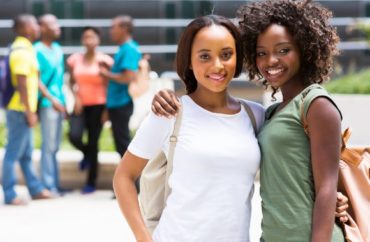 The U.S. Department of Education opened an investigation into a "Black affinity" version of a freshman seminar course.
The department informed University of Michigan Flint Professor Mark Perry that it had opened the inquiry. Perry frequently files federal civil rights complaints against universities for potentially discriminatory events, clubs and other activities.
The inquiry began four months after Perry reported American University to the Office for Civil Rights for its "Black affinity" section of its AUX2 course. "[The] first-year student course, Aux2, [was] created as a 'safe space' for black students to avoid having to 'divulge their trauma' to their non-black peers," Young America's Foundation reported in August.
The media notice and investigation appears to have effected some change already, as the course description for the freshman class now says it is open to all races.
"[T]he previous Black-only Affinity sections of AUx2 are now no longer race-segregated and have apparently been converted to course sections that are open to all students without any restrictions or preferences," Perry said in an email to AU's campus paper.
"Previously the five sections below were clearly listed as 'Black Affinity Sections,' but that restriction has recently been removed," Perry said. "I'm assuming as a direct result of the OCR investigation of AU for violating Title VI's prohibition of discrimination on the basis of color and race."
A federal investigation does not mean that American University is definitely guilty, only that Perry's complaint met the threshold that triggers further inquiry.
The investigation by the Biden administration is a change of course from its early action on affirmative action. Soon after taking office, the Department of Justice withdrew from a lawsuit against Yale's allegedly discriminatory admissions policy that disadvantages Asian applicants.
"Yale has institutionalized its use of racial preferences as a permanent feature of its admissions process and decisions," a DOJ attorney under President Donald Trump's administration argued.
The Biden administration also switched sides in an ongoing legal battle over Harvard's admissions policy, taking the side of the Ivy League university and allowing it to have race-based preferences.
Asian students and activists argue Harvard's policy disadvantages them. The Supreme Court will hear challenges to Harvard and University of North Carolina's policies.
MORE: Federal complaint filed over 'systemic racism' admission by school district
IMAGE: Michael Jung/Shutterstock.com
Like The College Fix on Facebook / Follow us on Twitter