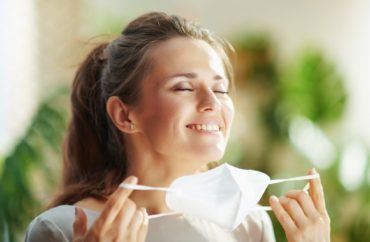 Arizona Gov. Doug Ducey has issued a sweeping executive order that not only bans colleges from requiring the COVID-19 vaccine but also forbids them from mandating masks to attend class.
Under the order, "students cannot be mandated to take the COVID-19 vaccine or submit COVID-19 vaccination documents. Students also cannot be mandated to be tested or wear masks in order to participate in learning," according to the governor's office.
The executive order forbids public universities from doing testing unless there is a "significant" outbreak.
Ducey said in a news release that while "vaccine works, and we encourage Arizonans to take it," he added that "it is a choice and we need to keep it that way."
"Public education is a public right, and taxpayers are paying for it. We need to make our public universities available for students to return to learning. They have already missed out on too much learning. From K-12 to higher education, Arizona is supporting in-person learning."
Issued June 15, Ducey's order came one day after Arizona State University sent a memo to students telling them the school expected them to be "fully vaccinated two weeks prior to the first day of classes" and directed them to "upload proof of vaccination to their ASU Health Portal."
Ducey's order is the latest volley in the ongoing debate and controversy over whether college students should be forced to take the COVID vaccine to return to campus this fall.
In April, Florida Gov. Ron DeSantis issued an executive order that said "no COVID-19 vaccine is required by law" and "individual COVID-19 vaccination records are private health information."
In May, Indiana Attorney General Todd Rokita told officials at Purdue University and Indiana University that they could not require students to show proof of vaccination against COVID.
Also last month, the University of Georgia System, which represents 26 public universities, rejected a COVID vaccine mandate for students, faculty and staff.
This month, the University of Minnesota System announced it will not implement a COVID vaccine mandate for any of its students, faculty or staff.
But plenty of college students face a different scenario.
College students at the State University of New York system and the City University of New York system are required to receive a COVID vaccine in order to learn on campus this fall.
Students and employees within the University of California system are also required to get the vaccine to return to campus.
A database maintained by the Chronicle of Higher Education states that, so far, 522 colleges and universities require the vaccine of students or staff.
MORE: Medical group tells schools to wait on COVID vaccine mandates
IMAGE: Alliance Images / Shutterstock
Like The College Fix on Facebook / Follow us on Twitter