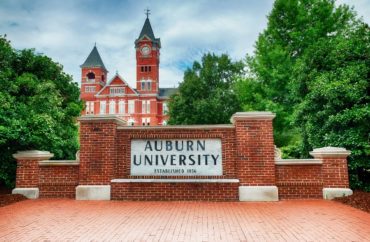 'The real DEI policies are grave and gathering dangers that undermine the advancement of knowledge, the diversity of ideas, meritocracy, societal and campus unit,' researcher warns
Two universities in a deep red state continue to embrace "diversity, equity and inclusion" policies to the detriment of the quality of the school, a new report from the Claremont Institute's Center for the American Way of Life warns.
The report, written by Claremont researcher Scott Yenor, who also teaches political science at Boise State University, says the DEI policies include assumptions such as "America harbors unconscious racism (implicit racism) against blacks" and "Equal rights, free speech, meritocracy, and the law itself reinforce a regime of white supremacy as old as the United States itself."
As a result, meritocracy must be torn down to help "underrepresented minorities" become free.
Yenor called for action to stop DEI from taking over the universities any further. "It is high time to identify the DEI offices paid for through Alabama's higher education's bill and to defund them so as to prevent the scurrilous DEI lie from being perpetuated," he wrote.
Oddly, "Alabama and Auburn have fewer black students after their efforts to recruit minority students than before."
The report provides not only an overview of what "diversity, equity and inclusion" means, but also details how it has become embedded at both universities.
"Social activism in previously underrepresented communities now helps faculty earn tenure at the University of Alabama, as opposed to a solid teaching and research record," the report noted. UA officials also established "DEI student ambassadors, diversity certificates, diversity lecture series," and a "Presidential Commission on Truth, Racial Healing & Reconciliation."
"The renaming of buildings is also supposed to create a more inclusive culture through recognizing heroes among underrepresented minorities while dishonoring those who are not," Yenor wrote.
The report also details the high salaries for DEI officials, including nearly $300,000 for G. Christine Taylor, the vice president and associate provost for DEI.
Her counterpart at Auburn, Taffye Clayton, makes $275,000 annually. That role should not be confused with the "Assistant VP for Access and Inclusive Excellence," Ada Wilson, who makes over $215,000 per year.
MORE: Texas abolishes DEI offices at colleges, universities
At Auburn, each college has specific "diversity action plans." The College of Arts and Sciences hired an "inclusive excellence" director to lead its efforts.
Joan Harrell's research "explores the intersectionality of narrative ethics, racism, media stereotypes, religion, social change, vulnerable populations, xenophobia, theology, religion, alterity, and public health injustices."
All Auburn colleges have some type of DEI initiative.
Yenor reported:
[T]hree of the twelve colleges—the College of Liberal Arts, the Harrison College of Pharmacy, and the College of Science and Mathematics—have administrators specially dedicated to DEI. Five additional colleges have DEI committees. These include the College of Education, the Samuel Ginn College of Engineering, the College of Liberal Arts, the Harrison College of Pharmacy, and the College of Science and Mathematics. All colleges have some DEI efforts underway, seeking to put into place the central administration's dictates.
The report concluded by calling for reform as has been done in Florida.
"Alabama and Auburn can experience course correction through concerted political action on the model of Florida," the reported concluded. "Florida has undertaken serious reformist efforts to eliminate DEI offices across its university and college systems and to reform its general education curriculum to cultivate a reasonable patriotism and a serious professionalism."
Alabama should join Florida and prohibit "mandatory DEI trainings and the use of DEI statements in hiring."
"The sooner, the better, of course, since the longer these bureaucracies linger, the more difficult it is to eliminate them," Yenor wrote.
MORE: DEI is 'division, exclusion and indoctrination,' Republican leader says
IMAGE: Rob Hainer/Shutterstock
Like The College Fix on Facebook / Follow us on Twitter