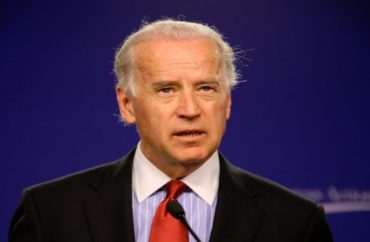 At Thursday's night Democratic debate, California US Senator Kamala Harris got in the "zinger" of the night by blasting former veep Joe Biden for his alleged past dalliances with racism, including opposition to school busing.
Biden is in the unfortunate position of formerly representing a state, Delaware, which had the most "draconian" busing plan in the entire country (according to then-US Supreme Court Associate Justice William Rehnquist), one forced upon it by a federal judge over 40 years ago. There was a voluntary busing scheme in existence at the time (actually an early precursor to the state's contemporary school choice law), but that wasn't a good enough piece of social engineering for the judiciary.
The longtime senator said in 1975 that the busing plans of the era (like Delaware's) were "really just quota systems to assure a certain number of blacks, Chicanos, or whatever in each school" which, he added, were "the most racist concept you can come up with."
Biden also said "the courts have gone overboard in their interpretation of what is required to remedy unlawful segregation."
Being no dummy, young Joe recognized how his statements could be fodder for political enemies, so he clarified: "The unsavory part about this is when I come out against busing, as I have all along, I don't want to be mixed up with a George Wallace."
Why didn't he didn't mention that quote to Senator Harris as she accused him of conspiring with segregationist lawmakers to thwart busing? Because this Democratic primary is all maintaining far-left credentials.
Did anyone approve of busing back in the day, white and black folks alike? In Delaware's New Castle County, the area which bore the brunt of 1978's busing edict, virtually no one was happy. The mandate led to the Diamond State having the now-second highest per-capita school population in private schools (it had the highest at one time), ridiculously long bus rides to achieve a "proper" racial balance (of which African-American students bore the greatest burden — they had to attend suburban schools for nine of their twelve years of school), and African-American student achievement remained stagnant after two decades.
When federal oversight was lifted in the 1990s, county school districts were scared to make any significant feeder pattern changes for fear someone would drag them back to court.
Today in 2019, we're back to the future: Residents of Wilmington want a city-wide school district again.
As Fox News's Tucker Carlson noted Friday, anyone who is remotely honest (especially progressives) has to admit forced busing was a terrible idea and the results an abject failure. Only academics and activist liberal jurists think it was swell.
If Joe Biden is serious about ultimately capturing the presidency, he'll stick to his not-yet-confiscated-by Eric Swalwell guns on this issue … unlike how he handled the Hyde Amendment imbroglio.
MORE: Joe Biden's old comments on forced busing resurface
MORE: Liberals: School desegregation is great — if we don't have to participate
IMAGE: CntrforAmProgress / Flickr.com
Like The College Fix on Facebook / Follow us on Twitter