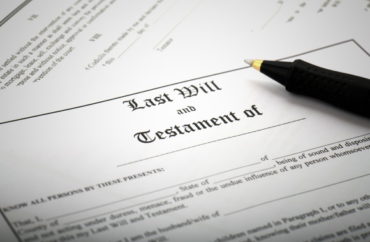 Panelist will also discuss how to give to colleges and universities to advance freedom, liberty
Want to learn how to contribute to your alma mater without funding critical race theory or other controversial curriculums? There's a seminar for that.
The Center for Civil Society* is set to host a webinar titled "Rethinking High-Ed Giving: Pitfalls and Opportunities" to discuss the prickly topic of alumni donor intent when it comes to giving to colleges and universities.
The center touts the event on its website with the terminology: "Buyer Beware."
"An alumnus may not know that his gift, if donated for a specific purpose, can be used for other purposes — unless there is something along the lines of an explicit contract," Jack Fowler, director of the Center for Civil Society, told The College Fix.
"There are too many cases of too many alumni making large gifts, based on good will, that get hijacked for other purposes. The devil is indeed in the fine-print details."
The free online seminar is scheduled for March 22. Panelists will include Emily Koons Jae, director of the Fund for Academic Renewal; Carl Neuss, founder of Cornell Alumni for Free Speech; and Richard Coyle, a financial consultant.
"I recommend people attend our webinar and listen to those folks who have the experience of pushing back against some of the more disingenuous practices," Fowler said.
"One of our speakers, solicited for a significant gift by an Ivy League school, will tell of his due diligence, what it uncovered, and about others who have done likewise."
Last fall, The Wall Street Journal reported that Neuss, a California real-estate developer and alumnus of Cornell, declined to give the Ivy League school a seven-figure donation it was asking for after talking to moderate professors at the school who said they're terrified to speak openly about their views on campus.
But universities still received almost $53 billion dollars in donations last year, the center notes.
The panelist will also delve into ways for donors — especially those concerned about the march of ideology through higher education institutions — to contribute to a school or an alma mater for traditional goals, such as supporting Great Books or studies in Western Civilization, Fowler said.
Donations can also be tailored to "demand open debate and free speech, or that would give students a worthwhile alternative to the prevailing leftism on too many a campus," Fowler said.
In 2019, Hillsdale College in Michigan settled with the University of Missouri over an endowment gift from a deceased MU alum, receiving nearly $5 million of the donation to ensure the original intent of the gift — to teach students about free-market economics — was honored. The lawsuit had alleged the donation was not being spent according to the donor's wishes.
"We hope this webinar will inspire thought, that it will educate, that it will in particular help givers to be more attentive and conscious of the opportunities they have to give well," Fowler said.
Sign up for this webinar here.
*Disclosure: The Center for Civil Society is a project of American Philanthropic, which advises The College Fix on development.
MORE: This alumni-donor 'action tank' takes on wokeness one campus at a time.
IMAGE: Rob Hyrons
Like The College Fix on Facebook / Follow us on Twitter