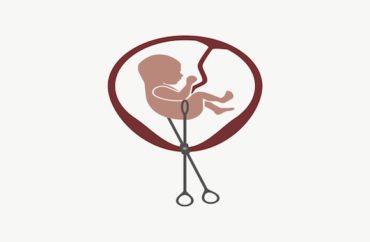 Prof calls for submissions at American universities
A Canadian professor is using websites of American universities to solicit submissions for a project that, among other aims, seeks to make abortion "visible, audible, and palpable."
Rachel Alpha Johnston Hurst, an associate professor of Women's and Gender Studies at St. Francis Xavier University in Nova Scotia, is soliciting "stories about abortion told through a variety of media" using a "call for papers" website run by the English department at the University of Pennsylvania, as well as a website associated with Harvard Law School and the website of the American Association for the History of Medicine.
According to the announcement, the "Representing Abortion" collection may range from memoirs to films to activist performances in a bid to "create space" in an area the project describes as "dominated by antiabortion imagery."
"Even in circumstances that support access to abortion, abortion can remain a secret: invisible and unheard," the solicitation reads. "How do we represent abortion? What work does representing abortion do? Can representing abortion challenge and change conventional reproductive rights understandings of abortion that circulate publicly?"
Among the topics that the announcement suggests include "abortion memoirs" and "making the abortion procedure visible, audible, and palpable in abortion support services."
Hurst did not respond to The College Fix's repeated requests for more information on the details of the project. Officials from both the University of Pennsylvania and the American Association for the History of Medicine also did not respond to numerous requests for comment.
Reached via email, Cristine Hutchison-Jones, the administrative director of Harvard Law School's Petrie-Flom Center for Health Law Policy, Biotechnology, and Bioethics, told The College Fix that the decision to post Hurst's call for papers on the Center's website does not equate to an endorsement of the message or aim of the project.
"We post opportunities to our website that relate to topics of interest to the health law and bioethics scholarly community," Hutchison-Jones wrote. "This function does not imply any endorsement or approval on the part of the Petrie-Flom Center or Harvard Law School."
Contacted about the project via Facebook, Kelley Babphavong, president of the anti-abortion club Harvard Right to Life, told The College Fix she believes attempts to glorify or normalize abortion are misleading.
"I think making abortion 'visible, audible, and palpable' is unfortunate and clearly seeks to make abortion out to be a beautiful thing. We need to show that abortion is actually an act that HURTS, not heals, not only the child, but also the mother — just look at Silent No More as an example," said Babphavong. (Silent No More is "a campaign whereby Christians make the public aware of the devastation abortion brings to women and men.")
"What happened to the days where abortion was supposed to be 'safe, legal, and rare'?" Babphavong added. "Now, pro-choicers have gone as far as promoting abortion and trying to make it seem commonplace and good—two things it is not."
On her website, Hurst describes her research as "broadly concerned with the relationships between embodiment, (visual) culture, and power, from the perspectives of psychoanalysis and decolonial thought."
"I am invested in an ongoing, lifelong engagement with feminist pedagogy and creative expression," Hurst says on the site.
Polling indicates that Canadian attitudes towards abortion are generally more in favor of than against it, with 77 percent of Canadians supporting legal access to abortion and 53 percent supporting abortion under any circumstance.
MORE: California bill to require public universities provide abortion pills advances
MORE: Christian university promotes abortion to students via eugenics group
IMAGE: AlexHliv / Shutterstock.com
Like The College Fix on Facebook / Follow us on Twitter