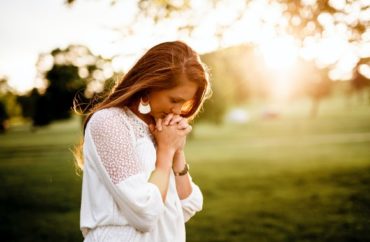 "Seek ye therefore first the kingdom of God, and his justice, and all these things shall be added unto you," Christ tells us in Matthew 6:33.
Catholic university officials and student leaders would be wise to remember these words — it should be the primary motivation behind decisions they make on behalf of the university community.
There is a temptation among leaders at Catholic universities to let secular culture be the driving force behind their actions — it's most likely why they allow drag shows on campus and why they allow students to intern at Planned Parenthood for credit.
It explains why one Loyola University Chicago student did not see a problem asking non-religious students to submit their own "interpretation" of the Stations of the Cross, which depict the events leading up to the crucifixion of Christ on Good Friday.
This should not be seen as a judgment on the personal morality of any individual — that's not my place and certainly not a judgment I would want other people to pass on me. Many university officials and student leaders that allow these events and actions that are antithetical to Catholic teaching are probably good, faithful Catholics.
MORE: Catholic University of America chaplain tries to postpone pro-life event
And that's why it is even more important they use their faith to help others grow.
Topics like Black Lives Matter or police brutality can be discussed — but always should be done at a Catholic institution under the context of sin, the Gospel and the teaching of the Catholic Church.
An August message from Loyola Chicago's president struck out on all of these points. It first called the killings of people like George Floyd a "murder" even though the trial against one of the police officers is only now just beginning.
The university "affirm[ed] that Black lives matter" and said discussions and solutions were needed. "As a Jesuit, Catholic university, Loyola actively strives to help solve society's most complex challenges." There's no other mention of the faith.
What did they expect? That they *wouldn't* read the Bible at a Catholic university?https://t.co/6XFJ77RNiD pic.twitter.com/3soIUJiVSH

— The College Fix (@CollegeFix) March 31, 2021
That's not what the mission of the university should be or how those issues should be approached. It is what gets you media coverage or likes on social media, but it doesn't in any way leverage the university's position as a Catholic institution to effect change.
Imagine if the university had said that as a Jesuit, Catholic university it wants to eradicate sin, and it sees racism, which views some people that God created as less valuable than others, as a sin. Instead, it endorsed segregated dorms for black students.
Nuanced conversations are difficult when Catholic Church leaders do not support them.
For example, the Archdiocese of Boston caved and forced out a priest who worked as a chaplain at the Massachusetts Institute of Technology. Daniel Moloney had referenced Floyd's criminal record to make the point that it should not have led to his death.
"He had not lived a virtuous life. He was convicted of several crimes, including armed robbery, which he seems to have committed to feed his drug habit. And he was high on drugs at the time of his arrest," Moloney said. "But we do not kill such people. He committed sins, but we root for sinners to change their lives and convert to the Gospel."
But this private, secular university, where students pushed for his firing, is no worse than your average Catholic university that avoids talking about contemporary issues in the context of the Gospel.
A Catholic university and a Catholic Church where leaders infuse the Gospel into society, instead of letting secular society infuse itself into the university would be one that could say it strived to seek first the kingdom of God.
MORE: Loyola students complain about having to read the Bible
IMAGE: Ben White/Unsplash
Like The College Fix on Facebook / Follow us on Twitter