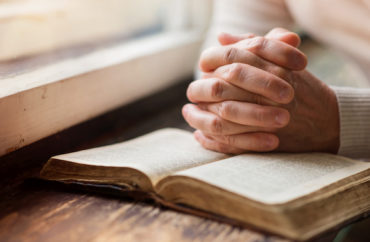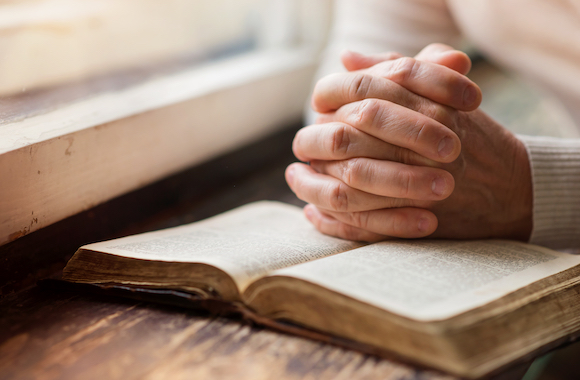 Secular groups' effort to re-establish all-comers policies meets resistance
An atheist group that recently sued the U.S. Department of Education in order to get rid of a Trump-era regulation that bans universities from penalizing religious student groups based on their beliefs likely expected little to no resistance from the Biden administration.
However, one student Christian apologetics group is putting up a fight.
Corey Miller, president of Ratio Christi, a nationwide Christian campus ministry, told The College Fix in a phone interview that he and his group have stepped in as intervening defendants.
Alliance Defending Freedom, representing Ratio Christi, filed a motion to intervene in the lawsuit on Thursday.
Their motion argues the federal lawsuit filed by the atheist group is "an attempt to set aside a U.S. Department of Education rule that protects the First Amendment rights" of religious student groups.
The lawsuit aims to re-establish "all comers" policies, which require all recognized campus student groups to allow any students as members or leaders.
Ratio Christi has "a substantial interest" in the case as it "stands to lose the campus protections that the federal rule guarantees," the motion states.
Miller said Ratio Christi's involvement in the lawsuit may save the Trump-era regulation from being revoked since the lawsuit now has "someone who is actually willing to defend [the regulation]."
"They would anticipate the Biden administration wouldn't fight it, but would, instead, settle in court over it and get rid of the regulation," he said, noting that's why his organization is now intervening.
American Atheists and Americans United for Separation of Church and State filed the lawsuit on behalf of Secular Student Alliance, a national organization for atheist, humanist, and other non-theist students, and a California Polytechnic State University student, on Jan 19.
Their complaint argues that Trump's Department of Education overstepped its authority when it enacted a regulation that requires universities "not deny to a faith-based student organization any of the rights, benefits, or privileges that are otherwise afforded to non-faith-based student organizations."
It also asks the court to overturn the regulation, claiming it unlawfully gives religious student organizations "preferential treatment" by prohibiting "public colleges and universities from applying most, if not all, nondiscrimination policies to religious student organizations, on pain of losing federal funding."
Miller said he believes the atheist group filed the suit on Trump's last day "fully [and] strategically anticipating the Biden administration and their ideology would take over the administration the next day, including the DOE, and the lawsuit would be a success."
Even if Biden's Department of Education won't defend the Trump-era regulation, "we step in order to defend it and defend religious conscience and the First Amendment, the free exercise of religious thought or nonreligious thought," Miller said.
Miller said the regulation was issued during the Trump Administration "to provide further insulation or protection over religious conscience among campus groups."
"In other words, [while universities might say] 'Thou shalt not have Christian groups that believe Christian things,' the protection was intended to say, 'No, Christians can believe Christian things,'" he told The Fix.
Americans United for Separation of Church and State's Vice President and Legal Director Richard Katskee argued in a news release that the regulation is "forcing colleges to choose between protecting students and losing federal funding, or allowing discrimination against students in order to keep federal financial assistance."
Without the regulation, however, religious student groups may be forced to admit into leadership those who don't share, or even oppose, the groups' values—or face the prospect of not being recognized as a campus group.
In a news release, Miller argued that "By bringing this lawsuit against the Board of Education, American Atheists and Americans United for Separation of Church and State are in effect doing what they claim to oppose – discriminating against the rights of certain religious students."
"Disagreement is not denigration," he added. "Viewpoint diversity supports rather than undermines the goal of the university, which is the pursuit of truth. Free speech presupposes cognitive liberty."
MORE: Court holds officials personally liable for discriminating against Christian club
IMAGE: Halfpoint / Shutterstock
Like The College Fix on Facebook / Follow us on Twitter