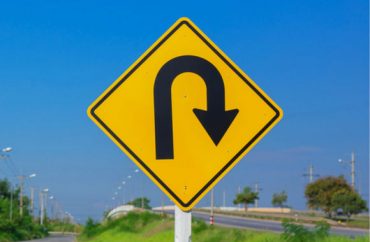 UPDATED
Welcoming 'anyone who shares our value of life' means it's not inclusive?
Tennessee's Motlow State Community College backtracked and recognized a pro-life student group seeking official recognition after Students for Life of America threatened legal action, according to the national pro-life group.
Many relevant details are missing from SFLA's press release announcing its win, including the basis for the club's rejection and college communications following the legal threat. A spokesperson for SFLA provided some but not all relevant documents to The College Fix upon request.
Members of the nascent Students for Life chapter submitted the full application Sept. 9 "and were told it takes about two weeks to make a decision," according to the release. They know the application went through because President Matt Bobo submitted "all the required paperwork," a prerequisite for consideration.
Though Bobo knows of another group that had been approved "in only a few days," the college took more than two months to make a decision, according to SFLA. It denied the application Nov. 12.
An SFLA staffer contacted the school two days later to "counter their claims and to provide more information and bring up the possibility of legal action." At that point the college requested "minor edits" to the nascent club's documents and approved it the week of Thanksgiving.
Documents provided by SFLA show the club was denied because its mission statement says it welcomes "anyone who shares our value of life." The college regards that as a violation of the student organization handbook, which prohibits clubs from denying members under any circumstances.
MORE: Judge holds U. Iowa officials personally liable for anti-Christian actions
The college also faulted the nascent club for hosting "a table to promote the club" before it received official recognition, and "partnering with the regional pro-life organization," apparently referring to SFLA's Appalachian group.
In an email to MSCC officials, the SFLA staffer said the organization is not aware of any Students for Life chapter turning away anyone from a meeting. It has always invited everyone to ask questions at events such as President Kristan Hawkins' campus speaking tour.
But well established case law grants student groups the right to limit leadership roles to those who affirm their values, which is why the club seeking MSCC recognition limits leadership to pro-life students, the email said.
The "club day" incident stemmed from a professor telling Bobo, the student club president, that he could set up a table to gather signups for the nascent club, not a willful violation of campus recruitment rules. Finally, the staffer said SFLA does not control the activities of its chapters, so it's up to the MSCC club to determine what level of cooperation it wants with SFLA.
Without a response by Nov. 20, SFLA promised to get its attorneys involved. A Nov. 25 email from MSCC stated plainly that the club had been approved by the dean of students and president. SFLA did not provide communications between the Nov. 14 and Nov. 25 emails.
"Matt is a great student leader and he shows the importance of not letting a school deny a group and being courageous in respectfully pushing back against his school," SFLA Appalachian Regional Coordinator Elizabeth Parker said in the release.
No explanation for what 'requirements were modified' to get approval
MSCC Chief of State Marvin Thompson responded to a query to media relations. The Fix had asked for the college's full argument for rejecting the club, particularly its seeming interpretation of its recognition requirements as an "all comers" policy, and what changes it required the Students for Life chapter to make.
Thompson did not answer those questions, instead providing a link to the college's student organization handbook. "In summary the organization's initial constitution did not meet the requirements outlined in the policy," he wrote in an email. "Once the requirements were modified to align with institutional policies, the club received approval."
It's not clear which handbook provision, if any, the chapter may have violated in its original application.
The handbook does not require leadership roles to be open to all students – the true mark of an all-comers policy – and explicitly allows clubs to set membership requirements. The only apparent limit on their authority to choose members is by "age, race, sex, religion, handicap or national origin."
It also requires organization to "represent the interests of the members," which calls into question why the college challenged its "value of life" mission statement. The handbook requires "control" of the group to stay with its members, not an external group, but SFLA clarified that it does not control the decisions its chapters make.
Thompson declined a second request to specify what was faulty in the chapter's submitted constitution and how it was modified to earn the administration's approval. He did not provide documentation between Nov. 14 and Nov. 25, the period between SFLA's legal threat and the college's stated approval of the club.
"Our approval process, policy. and requests for modifications were the sole factors for approval," he wrote.
Student pro-life groups have faced obstacles to recognition, which often come with access to student activity fees, free meeting space and participation in recruitment fairs, at several public colleges.
They have previously used legal action to compel taxpayer-funded institutions to grant them the same rights as student clubs for other causes.
After a pro-life student group sued, for example, the City University of New York's Queens College ditched unconstitutional policies that allow decisionmakers to consider viewpoint when evaluating applications, added an appeals process and mandated written decisions.
UPDATE: SFLA provided some but not all relevant documents on the rationale for the college's rejection of the club and SFLA's specific response. Material from those communications has been added. A college official also responded to a Fix query. His comments have been added.
MORE: Public college changes biased policies after pro-life student group sues
IMAGE: pittaya/Shutterstock
Like The College Fix on Facebook / Follow us on Twitter