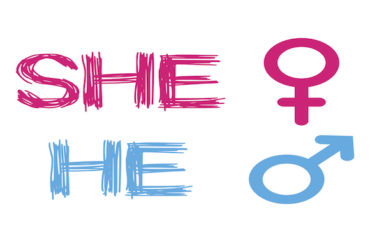 School won't comment on status of policy
As part of its "gender-neutral" language policy, a private college encourages students, faculty and staff to report gendered language seen on campus so that it can be "updated." The school is refusing to comment on the rule, which appears to be at least a few years old.
Haverford College, a small Philadelphia-area school, implemented the policy at least as early as February of 2017, according to the URL of the online document. The policy states that the school "adopted the use of gender-neutral pronouns referring to unspecified community members when referenced in College text and official policies" and that the college also "adopted the term 'first-year' in place of 'freshman'."
The document suggests that, instead of using the pronouns "he" or "she," community members should use "they" or "them," or else avoid pronouns altogether and simply refer to "students."
Most notably, the college encourages faculty, staff and students to report instances of gendered language on campus.
"If you see instances where existing language should be updated, please notify [the communications department]," the policy states.
The school has refused repeated requests to speak about the gender-neutral policy.
Several emails and phone calls to school spokesman Christopher Mills went unanswered; The College Fix also left a voicemail on Mills's account, which was also ignored.
The only member of the campus community who responded to The Fix's queries was a representative of the school's Women's Center, who told The Fix that the center was declining comment on the matter.
The gender-neutral policy appears to be still in place at least two years after its implementation. The Fix could not find any public statement or other evidence that suggests that Haverford College has withdrawn or altered the rule.
At the time of its adoption, the policy stated that the school had "no inclination to implement a standard alternative pronoun on campus, such as ze or thon."
A scan of the school's website shows that not every gendered pronoun has been eliminated from its official documents. It is unclear if the rule is meant to be applied retroactively to documents published before it went in effect. If so, the policy should dictate the removal of the "he or she" vocabulary that appears over thirteen times within a twenty-one page Fall Plenary from 2014; such language also appears five times in an undated four-page letter to new and visiting faculty.
MORE: 'Man Up' labeled offensive language at Duke University
MORE: UVA'S Honor Committee votes to use 'gender-inclusive language' in its bylaws
IMAGE: VectorMachine_Shutterstock.com
Like The College Fix on Facebook / Follow us on Twitter