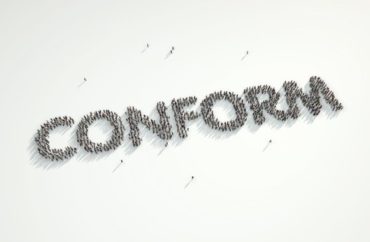 A sign of things to come: Teachers must accept the teachings of contemporary "anti-racist" theorists like Ibram Kendi and Robin DiAngelo, or else look elsewhere for work.
An revelatory October 13 article in Education Week highlights the principal at Kentucky's Coleridge-Taylor Montessori Elementary School, part of the Jefferson County Public School system. It notes how Marcia Carmichael-Murphy and her "leadership team" put potential teachers on the racial "hot seat" during interviews.
For example, candidates are asked if they're aware of cultural bias and if they can even utter the word "black." (Given how woke terminology changes so quickly — along with what's offensive — can interviewees really be blamed for being hesitant?)
Carmichael-Murphy notes if a teacher candidate says "I don't see color," that's a big faux pas. What she wants to hear is something like "I didn't go to a school like this … and I understand my experience is privileged and I have a lot to learn—I can work with that."
Such interview questions tell Carmichael-Murphy and team if applicants "have the right mindset" for their school, where they've spent "the last two years creating a learning environment with anti-bias and anti-racism at the core."
Note that "core" isn't academics, the actual things which prepare students to function in society. (Carmichael-Murphy does say her school's ultimate goal is "meet[ing] state and district standards.")
MORE: Superintendent: No license for teachers until training in 'antiracism'
For modern "anti-racists," therein lies the rub: Society itself is imbued with "whiteness," and so preparing students to succeed in it is, by definition, not "anti-racist."
As the University of Illinois at Chicago's Decoteau Irby says, "anti-racist leadership […] disrupts racialized patterns. In particular, it disrupts patterns that position white norms, white culture, whiteness as superior to students of color." Anti-racists believe whiteness encompasses things like "intellectual" and "task-oriented" discourse, and the basic foundations of Western civilization itself — including the concept of time.
This is why critical race theorists and anti-racists seek to alter the very foundation of the country. As former law professor Carol Swain said, their goal is to "remake society so that the victim class eventually displaces the oppressors and becomes the new ruling class." Since racism and white privilege permeate everything, "neutrality in law and decision-making" can never be achieved.
Anti-racists and CRTs still yet may get their way; in the meantime, students in "anti-racist" schools will continue to be ill-prepared. Coleridge-Taylor Montessori student proficiency levels in math, reading and science are 14, 27 and 6 percent respectively. The state averages in those subjects are 49, 55 and 32 percent. In writing and social studies, the school's proficiency level is 13 percent (state average: 47) and 20 percent (state average: 53). It's doubtful anti-racism being the school's "core" will turn these numbers around.
Lastly, almost half of Coleridge-Taylor's teachers transferred or quit following Carmichael-Murphy's arrival. Since a primary member of her team is a "restorative discipline coach," I'd wager this is a big reason. There's little evidence restorative practices actually work, and despite schools' efforts, fewer than one-quarter of teachers believe they're effective.
MORE: School district looks to punish teachers for criticizing critical race theory
IMAGE: Bevan Von Weichardt / Shutterstock.com
Like The College Fix on Facebook / Follow us on Twitter