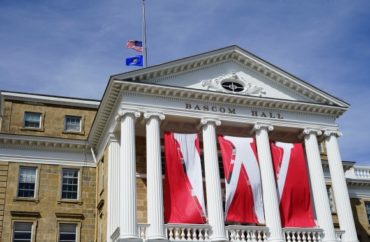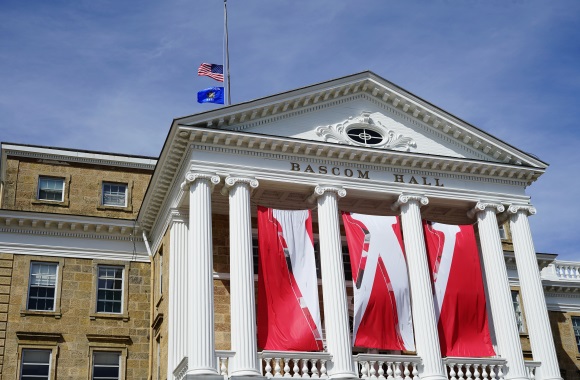 With the conclusion of the fall 2020 semester, the University of Wisconsin Madison closes out one of the more tense semesters in campus history, and conflicts between administration and black students activists currently remain unresolved.
Students continue to voice frustration over a number of racial equality issues, including a call for more diversity training, a response from campus leaders to racism allegations, and the demand to remove several campus fixtures deemed divisive and oppressive by activists.
The university has become a microcosm of the racial equality movement that has taken the U.S. by storm following the death of George Floyd at the hands of police.
Madison-based students, activists and community members alike have all joined in the effort to fight back against racial inequality on campus.
In June, protesters took nearby State Street by storm. It is a popular shopping district next to campus, and several protests took place there following the death of George Floyd. Police responded to the scene using tear gas to stop looters from smashing storefront windows. The stores were then boarded up to prevent further damage to the buildings.
Protests continued through August as more and more businesses in the campus area met the same fate following the police shooting of Jacob Blake.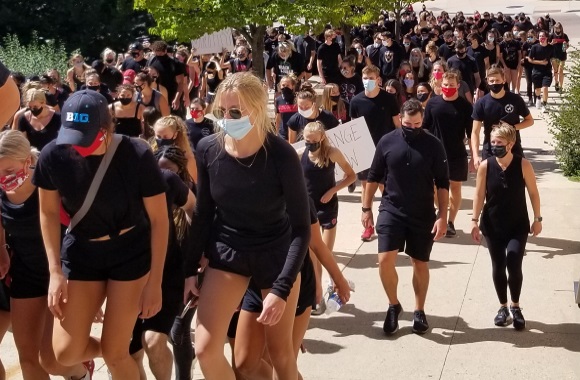 Students in the athletics department also led a protest march to begin the fall semester to reinforce more BIPOC demands to administration. Popular students athletes such as quarterback Jack Coan and basketball player Aleem Ford led the charge, demanding a response to racism from administration.
One of their written demands was the removal of the school's Abraham Lincoln statue, a popular campus fixture which had been in place since 1919.
In October, the university's student government voted to remove it, with students saying that they felt the statue created a threatening environment for black, indigenous, and other students of color, arguing the 16th president has a "questionable history" with race.
UW Chancellor Rebecca Blank has continually refused to take down the Lincoln statue, however, but other concessions have been made.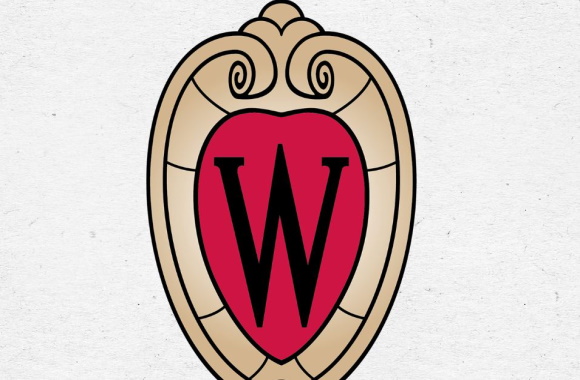 The university agreed to create a complementary campus seal to display a black W to show alliance with black students.
In November, campus leaders also agreed to remove Chamberlin Rock, a glacial rock which was referred to as a "N****rhead rock" a single time in 1925 by a local newspaper reporter, a common geological practice at the time. However, students said it represented racism and oppression.
Meanwhile, the Associated Students of Madison also passed legislation in October declaring no confidence in the UW police department.
In December, students also succeeded in successfully lobbying for the firing UW employee Rich Yager, who had clashed with student activists at Capitol Square following Joe Biden's initial victory in Wisconsin, Madison.com reports.
Yager, a campus power plant worker, was dismissed by the university after he drove his motorcycle through the crowd of activists who would not clear the street. Yager was the subject of numerous emails sent by student activists to administration requesting he be fired.
Amid all this, a prominent black campus news outlet, The Black Voice, expressed anger with Chancellor Blank after she told its members that meeting with BIPOC students on a regular basis was not her job. The conversation took place in late October, but the Voice only published their take on it in late November.
The Black Voice is a digital student run newspaper at UW, and states it is a "publication for historically silenced voices at UW-Madison," according to its website. Members of The Black Voice have not responded to a request for comment from The College Fix.
What prompted some anger was the fact that student newspapers the Badger Herald and the Daily Cardinal were the only campus media organizations invited to cover a September press conference focused on Covid-19 and racial protests at the school. While officials apologized and pledged to do better, the editors remained unsatisfied.
"…The recommendation that Black students reach out on their own to be included in important conversations suggests that there are no efforts in place to ensure diversity in these meetings to begin with," its editors stated. "Placing the responsibility on Black students to self advocate for inclusivity shows that amplifying our voices is not a priority for the administration. This raises concerns about the implementation of diversity initiatives on campus and their effectiveness in creating a supportive environment."
The Voice concludes its piece by calling for action from Blank to keep them informed of future press events on campus concerning Black students.
"We believe that Chancellor Blank needs to increase her personal communication with Black students and not direct us to speak to other people in her administration. There needs to be an increased level of accessibility to students so that we feel safe voicing our concerns about campus with administration."
Vice Provost Cheryl Gittens, the university's top diversity and inclusion official, did not respond to The College Fix's request for comment.
MORE: UW Madison student government passes resolution supporting removal of Lincoln statue
IMAGE: EQ Roy / Shutterstock
Like The College Fix on Facebook / Follow us on Twitter