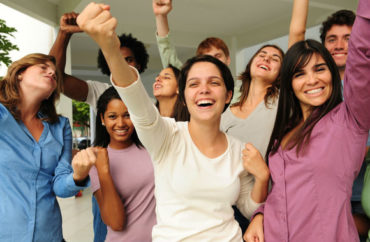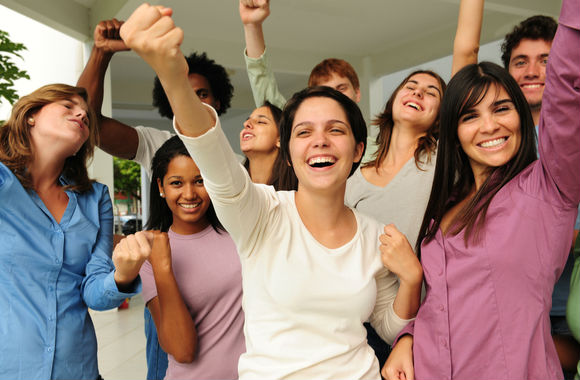 'The Constitution is in jeopardy and our nation stands on the brink,' Dennis Prager said
A free online event set for September 17 will bring together conservative student groups and free speech advocates to "explore cancel culture and threats to free speech."
Young America's Foundation and the creators of "No Safe Spaces," a 2019 documentary about the radicals and violence on college campuses threatening freedom of speech, have teamed up to host the new event, called CancelCon.
It will be streamed live on Young America Foundation's social media and at nosafespaces.com and includes Dennis Prager, Ben Shapiro, Adam Carolla and Dave Rubin as speakers.
"#CancelCon will tackle the escalating cultural reckoning that threatens our God-given and constitutionally-protected freedoms as our college campuses, popular culture, places of business, and public squares become exceedingly hostile to intellectual diversity," YAF spokesman Spencer Brown told The College Fix via email.
Organizers say the Constitution is under threat. The Founding Fathers signed the document on September 17, 1787, and the event will take place on the signing's anniversary.
"People are being shut down or 'canceled' at an increasingly alarming rate for simply wanting to speak their mind," Prager said in a news release from Young America's foundation. "The Constitution is in jeopardy and our nation stands on the brink."
One Young Americans for Freedom leader, the campus group arm of Young America's Foundation, explained why the event is important to her.
Dana Marie, founder of a YAF chapter at the State University of New York College at Geneseo, told The College Fix via Facebook messaging that "CancelCon is so important because free speech on campus does not exist."
Marie said people who deviate from the "liberal agenda" are "labeled as racist and white privileged."
"Campuses claim to accept diversity but not when there is a conservative viewpoint. I started the first conservative club on campus and I have not been treated fairly by other students," she said.
"There have been lots of obstacles when creating the club and as a conservative you have to have tough skin and stick to your constitutional values even when others shut down your opinion with personal attacks," she said.
Time to 'flex the muscle of resistance'
Shapiro has frequently attracted protests or other measures that attempt to shut down or stymie his campus visits.
In 2016, for example, hundreds of rowdy student demonstrators at Cal State University Los Angeles blocked the entrance to a theater where Shapiro gave a speech, a demonstration that prompted several shoving matches and denied entrance to many guests who sought to attend.
MORE: Violence erupts as protesters block entrance to conservative's speech
In 2018, St. Olaf College denied a request for Shapiro to speak, arguing he is too divisive in a time of racial healing.
Enough is enough, argues one CancelCon headliner.
"It's time to flex the muscle of resistance and refuse to be bullied," Carolla, a comedian and podcast host, said in a news release.
Rubin, host of the Rubin Report and a scheduled speaker at CancelCon, is also no stranger to speaking out against the suppression of free speech.
A professor disrupted his speech at the University of New Hampshire in 2018, accusing the gay classically liberal speaker of using what the professor deemed "hate speech."
"The free speech war has been burning for the last three or four years and it seems finally now it is coming to a head," he said in an interview in May with Fox & Friends, referring to the silencing of conservatives on social media platforms such as Facebook and Twitter.
In 2017, PragerU filed a lawsuit to "stop Google and YouTube from unlawfully censoring its educational videos and discriminating against its right to freedom of speech." Youtube has demonetized PragerU's videos and restricted access to some of its videos, which limits the reach of the videos.
MORE: Students' free speech rights under threat due to coronavirus restrictions
IMAGE: Mangostock/ Shutterstock
Like The College Fix on Facebook / Follow us on Twitter