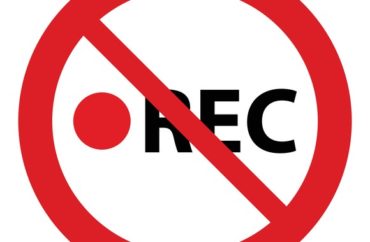 Notre Dame goes further, threatening 'severe sanctions' for inviting 'ridicule'
As colleges transition to online learning due to the coronavirus pandemic, some are telling students not to record or share classroom material outside the class.
Cornell University issued such a directive last week as part of an "academic integrity" statement endorsed by the Faculty Senate and both graduate and undergraduate student governments.
The co-author of the statement, Dean of Faculty Charles Van Loan, told The College Fix it was not intended to stop students from criticizing class content and was viewpoint-neutral on its face. But he has not answered a followup query about why the no-sharing language was included in the first place.
Asked if the directive was enforceable under any campus code of conduct, a spokesperson for the university who answered a phone call Monday promised to forward the query to "the appropriate people." The Fix has not heard back from the administration since.
The University of Notre Dame went further than Cornell in its own directive, according to an email obtained by Campus Reform.
The associate provosts for graduate and undergraduate students threatened "severe sanctions" against students who share "learning materials, recordings of live classes, or any other depictions of in-class conduct" for the purpose of "inviting external commentary, ridicule, or embarrassment."
The Foundation for Individual Rights in Education told Campus Reform that Notre Dame's email promises "viewpoint discrimination" because it specifically prohibits sharing class materials in order to "criticize or cast a negative light." The civil liberties group is not planning on sending a warning letter to Notre Dame at this time, however, a FIRE spokesperson told The Fix.
Notre Dame Director of Media Relations Sue Ryan has not responded to Fix emails starting Friday, or a phone call Tuesday, asking to comment on FIRE's claim that the email to students represented viewpoint discrimination.
'Respect intellectual property rights' by not publicizing course materials
Bans on sharing class content outside the virtual classroom could be seen as attempts to preempt situations such as happened at Orange Coast College in 2016.
A student recorded a professor ranting against the election of Donald Trump as an "act of terrorism" (below), leading the community college to suspend the student. OCC rescinded the sanctions after facing massive backlash and a potential lawsuit against its underlying anti-recording policies.
George Washington University also imposed a no-recording policy amid a wide-ranging update of campus codes in fall 2018. A year earlier, a federal judge told a Maine school district it couldn't ban recording by students unless it showed the activity would be disruptive.
Unlike Notre Dame's threats of "severe sanctions," the Cornell statement does not specify what consequences students might face for sharing class content outside of class, and it makes no mention of intent.
The "Commitment to Academic Integrity, Equitable Instruction, Trust, and Respect" details expectations the school has for faculty and students as they switch to online learning during the coronavirus pandemic.
"Difficult times require empathy, patience, and a renewed commitment to the following principles, many of which also have foundation in various Cornell policies," it says.
MORE: College rescinds suspension of student who recorded anti-Trump rant
The second provision of the "Students" section reads:
I will respect principles of academic freedom for instructors and classmates and will maintain the privacy of the virtual classroom environment: I will not record, photograph, or share online interactions that involve classmates or any member of the teaching team. I will not enable anyone who is not enrolled in the course to participate in any activity that is associated with the course. Exceptions require the instructor's written permission.
Another provision says students will "respect the intellectual property rights of the instructor by not making course materials accessible to anyone who is not enrolled in the course without the instructor's written permission." (Intellectual property rights are sometimes invoked to stop students from criticizing professors or colleges, and to hide course materials from the public.)
Van Loan, the faculty dean, told The Fix that Cornell's statement was not drafted in response to "particular incidents" or to similar statements by other colleges.
"We are in a high stress situation and it is during such times that students tend to have a lapse of judgment," he said. The statement is also intended to "remind faculty" that their classroom setup can have a big impact on academic integrity, and to "outline what ethical behavior looks like" online.
MORE: Court order could protect students who record ranting professors
It's not intended to be punitive, he continued: "The goal is to inspire ethical behavior rather than to scare students and faculty about the ramifications of bad behavior," and to help students and faculty empathize with each other.
Van Loan emphasized that nothing is new in the statement. It's a "one-page reminder to faculty and students (written and edited by faculty and students) about certain existing policies both formal and informal," he wrote in the email: Considering the circumstances, leaders wanted to "revisit these topics."
Regarding the anti-sharing and intellectual property sections, the faculty dean said they aren't intended to squelch student speech.
"Nothing in either the guideline document or in any formal university policy says 'sharing is OK only if positive,' nor is there anything restricting a student's ability to critique a faculty member's work," he wrote. "Nothing here would prevent a student from commenting on my copyright-protected class materials one way or the other; there would be no 'viewpoint discrimination.'"
Associate Dean of Faculty Neema Kudva, who also drafted the statement, told The Fix in an email that she was "fully confident that nothing" in the statement violates "any student's expressive rights." She noted it was put together by Van Loan and elected bodies of students and faculty.
Cornell "academic inte… by The College Fix on Scribd
Cornell should amend statement to allow recording of 'professional misconduct'
Outside groups highlighted Cornell's private status when discussing the statement's provisions with The Fix.
Students are "still free to say what they will about the course elsewhere," Chance Layton, communications and membership coordinator for the National Association of Scholars, wrote in an email. He recommended, however, that Cornell amend the statement "to stipulate that students may record and release that information if it is relevant to professorial misconduct."
Frank LoMonte, director of the Brechner Center for Freedom of Information at the University of Florida, distinguished the Cornell situation from the federal court ruling against the Maine school district, which he cheered at the time.
The private university is within its authority to "set pretty much any condition on participating in classes," LoMonte told The Fix. He said that many professors implement rules against recording so students aren't fearful to speak up.
"I suspect this is primarily about making sure people aren't sharing passwords for Zoom classes with outside pranksters who might disrupt the class, which has been known to happen," LoMonte said. (The Cornell statement mentions the videoconferencing platform Zoom once, but not in the context of security.)
MORE: Why students must be allowed to record professors
The Electronic Frontier Foundation, a digital rights group that fights intellectual property abuse, would need to know more about Cornell's "contractual relationship" with instructors, "and who owns the IP rights to the material," to evaluate the statement, spokesperson Karen Gullo said.
However, her group opposed a California bill with a provision "under which public colleges would be encouraged to assign online materials that are locked down under arcane licensing agreements unfairly restricting how students can use them," Gullo wrote in an email.
In response to the sudden shift to "virtual classrooms," FIRE also posted a general statement on protecting academic freedom and freedom of expression in the new realm.
"As is always the case, students must not be subjected to discrimination by their professors based on their viewpoint or opinion, which strikes at the core of both the First Amendment and liberal education," FIRE's statement said.
MORE: GWU bans in-class recording in code of conduct update
IMAGE: veronchick_84/Shutterstock
Like The College Fix on Facebook / Follow us on Twitter