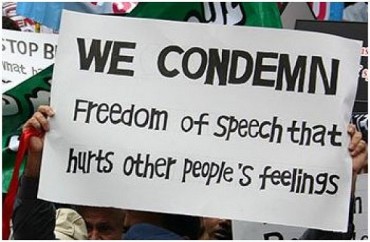 An East Carolina University professor has resigned in the wake of a Facebook post he put up which stated "Hey there. How about F*** Juneteenth!!!"
Monte Miller of the School of Social Work allegedly put up the inflammatory post on June 25, but according to WNCT he claims he's not the person who posted it.
Nevertheless, Miller said "in light of what had happened concerning the social media outrage," he believed it best for all concerned if he retired.
He told the news station that he was two-thirds of the way through a "phased" retirement already anyway. He had been at ECU since 2005.
"This whole thing has just been a personal assault," Miller said on July 2. "I don't know how else to describe it. I have worked with minorities from Penobscot Indians in Maine to (The Church of Jesus Christ of) Latter-day Saints in Wyoming to groups of Black people here that have been discriminated against.
"I gave it my all. I tried to come back from it. The more I saw what was happening to my comments and the School of Social Work, I needed to take a knee and just accept that basically my career was over, and I'm just trying to move on right now."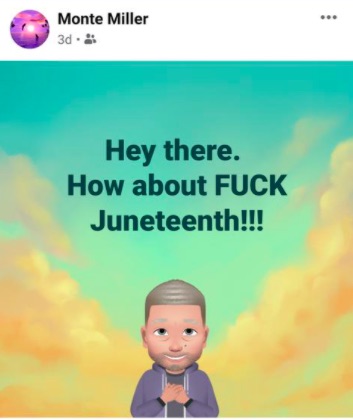 According to WITN, School of Social Work Interim Director Joshua Lee said Miller's post was "problematic," and noted that he had contacted the ECU Office of Equity and Diversity. He said faculty "have a right to express opinions" but added the School of Social Work "has zero tolerance for bringing hateful speech into classrooms and work spaces." There's no indication, however, that Miller's alleged post was connected to his workplace.
In a statement, ECU said "If a complaint regarding a social media post shows a matter of discrimination, university policies apply, and that incident would be referred to the Office of Equity and Diversity for initial review. As a public university, we are committed to upholding First Amendment rights. As a constituent institution of the UNC System, ECU's policies are aligned with the UNC System Policy on Free Speech and Free Expression within the University of North Carolina System."
Read the WNCT and WITN articles.
MORE: Professor under fire for 'Blow Up Republicans' Facebook post
MORE: College board prez rejects demands to resign for conservative FB posts
IMAGES: Sam Graham / Flickr.com; IndyLeftPLUG / Twitter screencap
Like The College Fix on Facebook / Follow us on Twitter