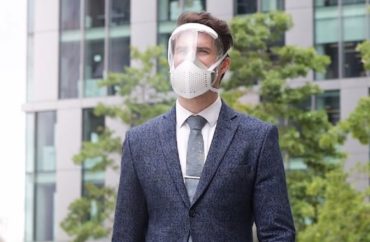 Coronavirus poses a minimal risk to most people
Professors and teachers continue to display an irrational fear of getting COVID from their students, both vaccinated and not.
The Ferris State professor who called his students "vectors of disease," at least somewhat jokingly, has received a university suspension. In his defense, he said crassly what other educators have tried to say subtly.
Kent State professors fretted about the "unvaccinated" being allowed to sit in their classrooms and participate in their classes.
"With some students not vaccinated and not compliant with the mandate, will these students be allowed into my classroom?" one professor asked at a recent virtual town hall through a chat message. "Spoiler: the answer is yes. Unvaccinated students are allowed in our classrooms," the campus paper reported another attendee saying.
Then there's all the universities who require healthy, 19-year-olds to get triple-jabbed despite the fact that they are not at a significant risk for hospitalization or death from coronavirus.
But their 65-year-old professor has refused for decades to exercise regularly and quit cigarettes, so they have to get vaccinated to protect him.
Oh, and after getting three COVID shots, don't think about heading out to the local New Haven bar to socialize. And definitely do not drink a bottle of water while studying for classes.
Professors and administrators aren't the only ones who refuse to acknowledge the low risk from getting COVID while someone is vaccinated and in a classroom that has high-quality air filters or even just windows that open.
Some high school teachers have an unhealthy and irrational disdain for their own children, too.
High school teacher Sarah Beam locked her COVID-positive son in a trunk to quarantine him. Beam said she did it to "protect herself from being exposed."
The 41-year-old Beam is at a minimal risk of getting COVID and presumably is vaccinated.
What she planned to do when she got home with her son nobody knows, but I assume it involves a basement, a lock and a small slot where food for her son would be slid through.
At least feeling imprisoned would prepare him for college life.
MORE: Professor suggests drunk drivers speed through 'pro-covid' neighborhoods
IMAGE: Yanko Design
Like The College Fix on Facebook / Follow us on Twitter