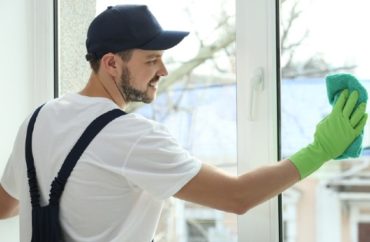 Fewer students are enrolling in college as a tight labor market drives up wages
Young adults should be encouraged to work instead of borrowing for college – and a tight labor market is pushing some to do just that.
There are 1.3 million fewer students enrolled in higher education now than there were in spring 2020, at least partially due to campus shutdowns, some of which drove men out of the schools.
Some of those students are choosing to go to work instead of going to college or while saving up for it.
"You have to put your aspirations on hold because of the reality of financial well-being," former Queens College student Nicholas Figueroa told The New York Times recently.
"Going into the job market and seeing what's out there, you're making more than you expected," he said. "When you're presented with that, it's very easy to disregard going back to school and say, 'I'm making money now.'"
Figueroa is a mature, young man who has thought through the benefits of working and saving money versus going to college, which would also cut into his available hours to work.
He's a sharp contrast to the guy who took out $250,000 and is now a community organizer, after ignoring his mom's advice about not taking on debt and considering a trade program.
MORE: Consider a skilled trade career, Chicago Public Schools tells students
The debt-ridden community organizer explained that his mom "did not have an understanding of how much of a difference having a college degree would be to our livelihood."
I think she did.
Low-income students have seen the writing on the wall and realized that taking on debt is not a good path to prosperity, according to a November 2021 Hechinger Report article.
"Young adults from low-income families appear to be lured away from school by rising wages and the need to support their families through hard times," the publication reported, based on an interview with an education researcher.
"Institutions that serve the wealthiest Americans, by contrast, are experiencing the opposite phenomenon," the outlet reported.
Left-leaning people may see this as an example of economic inequality – poorer students have to go to work while their wealthier peers can go to fancy colleges. I argue that poorer students are being saved from taking on debt and going to school for a degree that may not be worth it.
Students of all incomes should be encouraged to think through if a college degree is worth it – or if this particular degree from this particular university will pay off for the price.
While they do that, it is a good idea to work instead of taking on debt.
MORE: Catholic trade college launches
IMAGE: Africa Studio/Shutterstock.com
Like The College Fix on Facebook / Follow us on Twitter