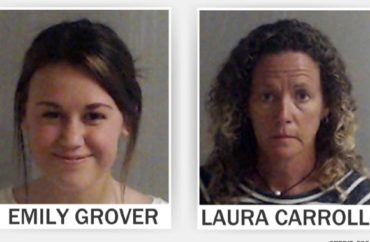 Allegedly worked with mom to hack student accounts
A high school student who allegedly worked with her mom, an assistant principal, to rig a homecoming election could spend 16 years in prison for her actions. Her mom was an assistant principal in the county at an elementary school.
"Emily Rose Grover was 17 when she and her mother were arrested for hacking student accounts and casting nearly 250 bogus votes so she could snag the homecoming crown," the New York Post reported. Grover turned 18 in April which allows her to be charged as an adult.
"Charges against the mom and daughter included unlawful use of a two-way communications device and criminal use of personally identifiable information," the Post reported. "[Laura Rose] Carroll is free on a $6,000 bond and Grover is free on a $2,000 bond. Each faces a maximum of 16 years on the charges."
"Grover has been expelled from Tate High School," according to the Pensacola News Journal.
The Florida Department of Law Enforcement explained its decision to arrest and charge the pair:
In October 2020, hundreds of votes for Tate High School's Homecoming Court voting were flagged as fraudulent, with 117 votes originating from the same IP address within a short period of time. Agents uncovered evidence of unauthorized access to FOCUS linked to Carroll's cell phone as well as computers associated with their residence, with a total of 246 votes cast for the Homecoming Court.  Multiple students reported that the daughter described using her mother's FOCUS account to cast votes. The investigation also found that beginning August 2019, Carroll's FOCUS account accessed 372 high school records and 339 of those were of Tate High School students.
Charges include "one count each of offenses against users of computers, computer systems, computer networks, and electronic devices," according to the state law enforcement department. Other charges include  "unlawful use of a two-way communications device (a 3rd degree felony), criminal use of personally identifiable information (a 3rd degree felony) and conspiracy to commit these offenses (a 1st degree misdemeanor)."
MORE: No jail time for student who stole MAGA hat
IMAGE: CBS News
Like The College Fix on Facebook / Follow us on Twitter