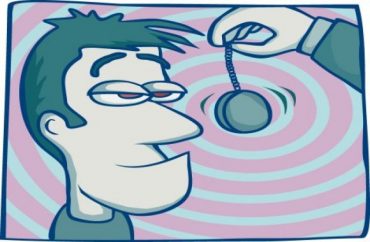 Just the latest initiative in response to various "hate" incidents.
New students at George Washington University now must complete an online diversity training module featuring actors "playing out incidents of discrimination or hate."
Students would be prompted to assess how they would deal with the various scenarios portrayed. According to The Hatchet, so-called "diversity experts" say online versions of training "helps students better understand what situations they may encounter […] and how to tackle them from the get-go."
No doubt the scenarios will be very realistic, right?
The diversity module is in addition to a live (diversity) training first offered last summer for the class of 2022. Every new class entering GWU will be required to complete the online module. Students have to complete sexual assault training online, as well.
These latest compulsory exercises, The Hatchet brags, puts GWU ahead of its peer institutions. The catalyst for the module was a highly controversial racist Snapchat incident from a year ago.
In one [training] video, a person named Jose is shown interacting with someone named Jeff, who said he was expecting Jose to look more "south of the border." The video pauses, and students are asked what they would do in the situation: tell Jeff that his comments are racist and that he should leave, discuss Jeff's comments or tell Jose to share his thoughts.

"This scenario allows us to have not only our students be exposed to a story that's familiar or different but decide how they would interact as a friend or a peer," [Diversity and Inclusion Education Director Jordan] West said.

Students are also asked reflection questions about the ways their friend groups are diverse and how they could make their community spaces more inclusive. Later in the module, students are asked questions about the way they would respond to someone who joked, "women and math – it's not your fault – it's just not your thing."

Caroline Laguerre-Brown, the vice provost for diversity, equity and community engagement, said she is trying to move past "surface concepts" on diversity and inclusion and offer students a tool where they will not passively watch incidents of discrimination.
Perhaps the author of the Hatchet story should complete the training, or do it again if already taken. After all, she engaged in a bit of Latinx-phobia by neglecting to use an accent on the name "José."
MORE: GWU rolls over to mob demands in response to banana-peel photo
MORE: GWU forces new students to attend diversity skits, workshops
IMAGE: Shutterstock.com
Like The College Fix on Facebook / Follow us on Twitter