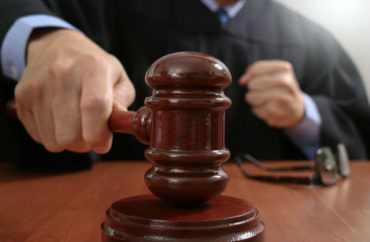 'A big win not just for Students for Life but really for all students'
The Students for Life chapter at Georgia Institute of Technology has dismissed its lawsuit against the university after the institution agreed to pay $50,000 in attorneys fees and damages and change its policies to better protect free speech on campus, according to the settlement.
The lawsuit was filed after the student government refused to fund a pro-life event featuring Dr. Alveda King, niece of civil-rights activist Martin Luther King Jr.
Brian Cochran, former president for SFLA at Georgia Tech, told The College Fix he is gratified by the settlement, calling it a "big win not just for Students for Life but really for all students."
"After we filed a lawsuit, Georgia Tech contacted us to work on a settlement so we worked with Georgia Tech to ensure that their new policies will be viewpoint neutral and protect all students' freedom of speech and to ensure all student groups are going to be treated equally," he said via a telephone interview.
The lawsuit had been filed earlier this year after the student government had denied the pro-life students funding to pay for King's guest lecture because they disagreed with their views.
"My concern is that if we support this bill, we're supporting a speaker that's said such hateful, dangerous rhetoric," one student government member had said regarding the funding request, according to meeting minutes provided to the court.
With that, the student government engaged in content- and viewpoint-based discrimination by favoring the expressive activities of other speakers and organizations but denying Students for Life's funding request based on its beliefs, attorneys with Alliance Defending Freedom had argued.
ADF attorney Caleb Dalton, Cochran's legal counsel, said in a telephone interview with The College Fix that the courts are favoring free speech on campus, and the settlement with Georgia Tech is part of a larger trend.
"You may recall that Students for Life at Cal State San Marcos ran into a situation where they were denied funding and the university there fought that. We beat them in court and that judgement I think is having an effect across the country," Dalton said.
Dalton refers to the ADF settlement with the California State University system earlier this year, in which the massive public university system agreed to revise its funding policies in a $243,000 settlement with pro-life students.
He also brought up a 2019 settlement ADF brokered with the University of Florida, in which the university agreed to pay $66,000 and revise its policies to ensure money collected from mandatory student fees is distributed in a viewpoint-neutral manner.
In that case, the conservative Young Americans for Freedom chapter had been the plaintiffs.
Dalton said the universities have "been willing to revise their policy and settle these claims and really make their policies better for all students and more accessible for all students going forward."
As for Georgia Tech, media relations spokesperson Joshua Stewart expressed the school's commitment to free speech in a comment emailed to The College Fix: "The First Amendment guarantees of free expression are an essential cornerstone to the advancement of knowledge. Georgia Tech is pleased with the policies, as they reflect our commitment to upholding these important principles."
Cochran said he's "very happy with the outcome of our case."
"All student groups on campus can now speak freely, all student groups are gonna be treated equally by the university and hopefully that will continue to spread throughout the country beyond just Georgia," he said.
Free speech has also become a national concern, and President Donald Trump has pledged to pull federal funding from schools that refuse to uphold students' First Amendment rights.
Editor's note: The author of this piece is an intern for Students for Life.
MORE: Cal State revises funding policies in $243,000 settlement with pro-life students
MORE: U. Florida scraps policy that defunded conservative group to settle lawsuit
IMAGE: Everything Possible / Shutterstock
Like The College Fix on Facebook / Follow us on Twitter